My "Dumsor," Your "Dumsor," Our "Dumsor!"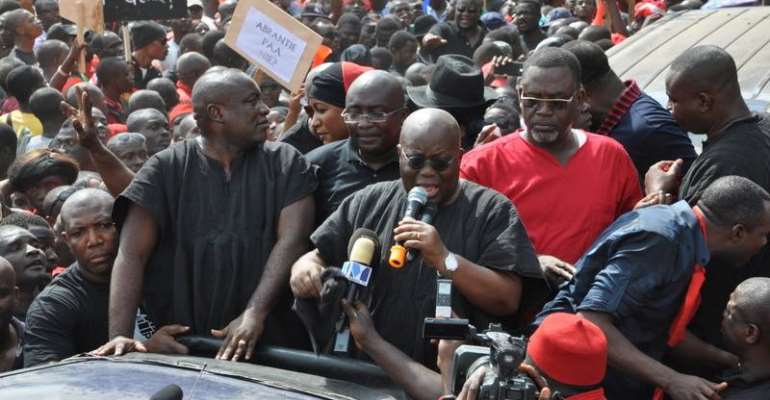 I apologise for using the seemingly satirical word "Dumsor," because it shows that we are mocking a crucial national issue in sheer mischief. Special thanks to Joseph Ernest Buah and Amanda Buah, my cousin and sister respectively. Because he pressured me to write this "dumsor" article, and she gave me the title of this article. I must say that this is my first article to be influenced by third party suggestions.
Also, I would not discuss the technicalities of power because I am not a Power Analyst, but I speak as a lay man in socioeconomic terms. Now to the substance of this article. "Dumsor" is the Akan translation for "light off," power outage, load shedding or power rationing. And this basically means that the supply of electricity or power to the segmented consumers has been cut off.
In Ghana, our power sector is divided into the generation, transmission and distribution sub-sectors. Where the Volta River Authority (VRA), the Bui Power Authority (BPA) etc generate the power, the Ghana Grid Company (GRIDCo) transmits the generated power, and the Electricity Company of Ghana (ECG) and others distribute the transmitted power. Unfortunately, ECG takes 90% of the power outage blame, simply because it is the major distributor of the generated and transmitted power to the final consumers.
Also, I have observed from afar that our Government is more concerned about the generation of power to the detriment of its transmission and especially distribution. And I believe that is why the country has considerable "installed capacity" of power but the "effective capacity" is lesser. Fellow Ghanaians, let us remember that "dumsor" is my problem, your problem, and our problem! And it cannot be solved through the embellishment of the factual issues to produce farcical humour. But it can be solved through collective commitment in the solution process.
Lastly, our government should also not adopt the "Yentsie Obiaa" approach, but rather call for a serious discourse on the worsening power crisis. This is because we all know and understand that we are bedevilled by these power outages, since power coordinates and enhances our national life! However, we should continue thinking about the next decades in the solution of this national problem in order to avoid its possible recurrence in future.
#Dumsor #PowerCrisis #Generation_Transmission_Distribution #Power_Electricity
BLOG LINK: http://akbuah.blogspot.com/
(Dated 19-02-15).
+233269850818, [email protected]