Decentralize Scholarship Secretariat For Effective Work—Annoh Dompreh (MP)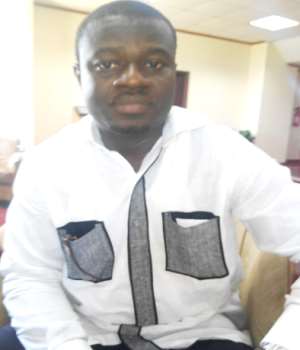 The Member of Parliament (MP) for Nsawam-Adoagyiri, Hon. Frank Annoh Dompreh has raised issues with the need for critical look into the decentralization of the scholarship scheme to enable the real intended target which are the brilliant but needy students in the hinterlands to easily access the facility.
The Nsawam-Adoagyiri MP made this call on the floor of Parliament last Friday when he addressed the august House on the topic of "Making the Scholarship More Effective".
Hon. Annoh-Dompreh stated that quite apart from bursaries that goes to the Senior High Schools, all other applications and operations are centralized at the national capital and yet there is no clearly laid down laws governing the operations of such important agency of State.
The MP argued that the centralized nature of the scheme clearly restricts access to the facility which is largely intended to provide financial support to brilliant but needy students whose parents or guardians are financially handicapped.
He said, "manifestly, many financially handicapped parents reside in remote areas of our country with their brilliant but needy kids… many of whom have never been to the nation's capital or even heard about the existence of such facility for their kids and are even unfamiliar with the process of procuring the application forms."
Again, he added that some simply do not have the money to travel to Accra for the forms which indicates that by the location alone, government has failed or denied several hundreds of needy kids from accessing the benefits.
Hon. Annoh-Dompreh suggested that better services could be rendered to the people by making the Secretariat available in all regions and possibly districts too to increase the scope of access.
The Nsawam-Adoagyiri MP, also drew the speakers attention to the fact that the Secretariat is not regulated by any statute which leaves everything at the discretion of the National Coordinator and ceased the opportunity to call for a law to be passed to effectively regulate the Secretariat to inject more transparency in the administration of the Secretariat.