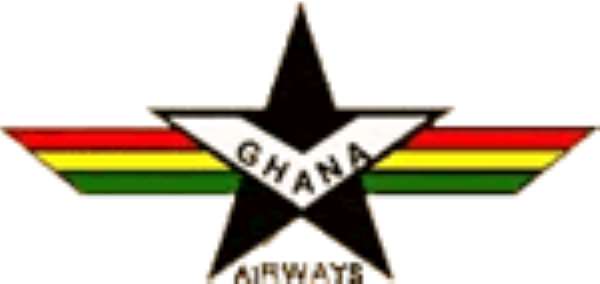 The U.S. Department of Transportation late this afternoon notified Ghana Airways that it currently has no authority to operate its service into and out of the U.S. until aviation investigators can resolve what the Department described as serious questions surrounding the safety of its aircraft and why it continued to fly to the U.S. despite the fact that it had allowed its operating license to expire earlier this month. Ghana Airways is the government-owned and operated airline directly linking all of Western Africa to the United States.
The decision was prompted by several factors, including two incidents wherein the airline used a particular aircraft to fly roundtrip flights between Ghana and New York and Ghana and Baltimore, one Saturday and the other Monday, despite an order from inspectors with the Federal Aviation Administration to ground that particular aircraft until safety questions could be resolved.
In addition, the Department has questioned why the airline allowed its operating license to expire in mid-July but continued to operate unauthorized flights since that time. Because the airline allowed its license to lapse, regulations require a thorough review of an applicant before it can be renewed.
The Department recognizes the vital link Ghana Airways provides to people traveling between the United States and Western Africa. However, Ghana Airways' recent actions have raised serious questions regarding safety and licensing, which must be answered before the airline will be allowed to resume service to and from the United States. In the meantime, the Department has notified Ghana Airways that it expects the airline to take all possible steps to address the needs of affected passengers. The Department pledges to work with the airline to resolve these issues as soon as possible for the benefit and safety of the airline's passengers and crew as well as the traveling public.
The airline operates two roundtrip flights each week between Accra, Ghana and New York's John F. Kennedy (JFK) International Airport and two roundtrip flights each week between Accra, Ghana and Baltimore Washington International Airport. The next scheduled flight was set to depart Accra tonight just after 7 p.m. EDT. That flight and all future flights are cancelled until further notice.