Shake Up At NACOB As Prez Mahama Appoints New Boss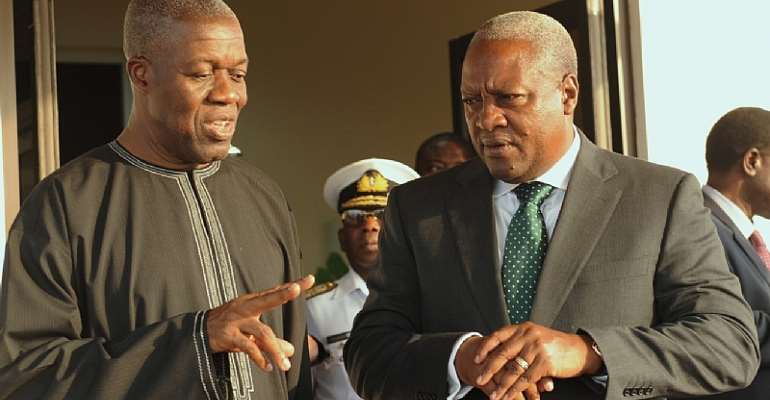 President John Mahama has appointed William K. Aboah as an Adviser responsible for the restructuring of NACOB into a Commission.
A statement signed by Minister for Communications Dr. Edward Omane Boamah also announced the appointment of Baba Issifu Kamara, a Senior Adviser for Special Duties, as the new National Security Adviser.
Mr William K. Aboah "Will also assume the Chairmanship of the NACOB when the Board is constituted".
President John Mahama in November last year sacked the entire leadership of the Narcotics Control Board when Nayele Ametefe allegedly brought 13 kilos (28 pounds) of cocaine into an executive lounge at Accra airport before boarding a flight to London.
The dismissed head of NACOB blatantly said his staffs were being used as scapegoats by a government trying to contain the latest trafficking scandal in the West African nation which has become a major narcotics hub.
The new appointment will make changes and reforms at NACOB into a Commission.
Meanwhile, Minister for Local Government and Rural Development, Julius Debrah, has replaced Prosper Bani as Chief of Staff. His deputy will be Johnny Osei Kofi who was a Deputy Minister for Works and Housing until his new appointment.
Bani, according to the statement, will be appointed an Ambassador Extraordinaire and Plenipotentiary.
"The President expects the new appointees to be committed to the task of managing the affairs of the Office of the President in order to realize his vision for the economic transformation of Ghana," the statement said.