Egypt urges tough global 'intervention' against Libya militants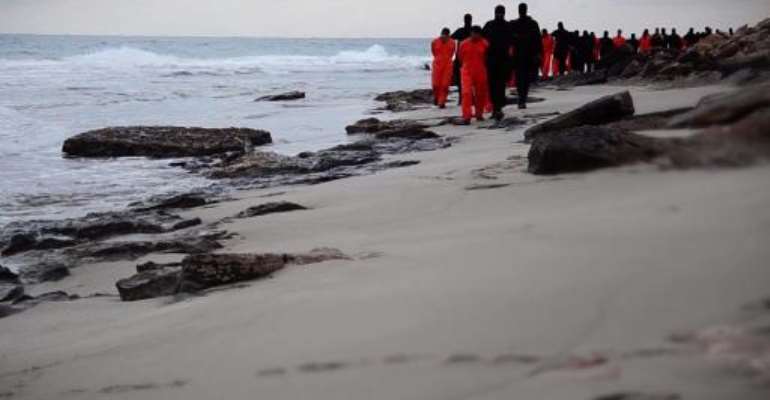 Cairo (AFP) - Egypt said on Monday "tough intervention" against militants in Libya is needed or they would threaten world peace, hours after its warplanes bombed jihadist targets in the neighbouring country.
Foreign Minister Sameh Shoukry "will head to Washington to take part in an anti-terrorism summit to affirm Egypt's fixed stance on terrorism", his ministry said in a statement.
"Leaving matters as they are in Libya without tough intervention to curb these terrorist organisations represents a clear threat to international security and peace," it said after the Islamic State group released a video showing the beheading of 21 Egyptian Christians.