Prosper Bani out! Julius Debrah in as new Chief of Staff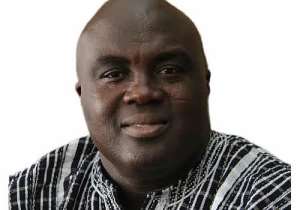 Information available to Myjoyonline.com indicates that Local government Minister Julius Debrah has been appointed the new Chief of Staff.
He replaces Mr. Douglas Propser Kweku Bani whose stay in the Flagstaff House has come to an abrupt end.
Government is expected to announce the new changes within the week.
A press release from the presidency two weeks ago promised some changes at the seat of government.
That press release was confirming the exit of then Executive Secretary to the President, Dr. Raymond Atuguba, and Communications Advisor, Ben Dotsei Malor, from government.
Myjoyonline had carried a story saying on authority that the two plus Chief of Staff Prosper Bani were set to leave the Flagstaff House.
The press release from government said nothing about Mr. Bani but sources close the presidency Sunday told Myjoyonline.com that this is the end of the road for the reserved politician.
His place will now be taken by Julius Debrah whose rise, in all fairness, has been meteoric.
More soon.