Morocco to deport 2 French journalists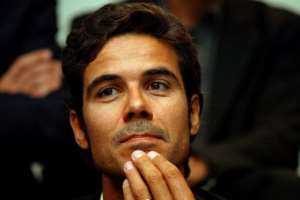 Paul Moreira, founder of Premieres Lignes seen here, said in a statement two journalists, Jean-Louis Perez and Pierre Chautard, were making a documentary for France 3 television on Morocco's economy. By Pierre Verdy (AFP/File)
Rabat (AFP) - Two French journalists were arrested on Sunday at the offices of a human rights association in the Moroccan capital and are to be deported, their television production company said.
Paul Moreira, founder of Premieres Lignes, said in a statement the two journalists, Jean-Louis Perez and Pierre Chautard, were making a documentary for France 3 television on Morocco's economy.
Police arrested them from the offices of the NGO and confiscated their material, saying they did not have permission to film in Morocco, the rights group said.
Moreira told AFP the two were to be deported to France, adding they had applied for authorisation to film several weeks ago but never received a reply and thought they could work without hindrance.
The arrests came a day after a visit to Morocco by French Interior Minister Bernard Cazeneuve following a year-long row during which judicial cooperation between Rabat and Paris was suspended.