My View On Ghana Black Stars Funding.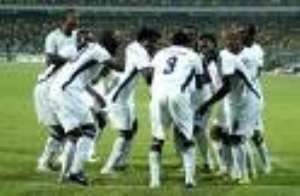 The most funded sports set-up in Ghana today is the Black Stars of Ghana. A Struggling Economy like Ghana spends so much on this seemingly sacrosanct sports set-up, the Ghana Black Stars. Our Government's funding of the Black Stars can somehow be compared to that of a Foreign Football Club (FFC).
Eeii Government of Ghana (GoG), is the Black Stars as a sports set-up more important than the Education and Health Professions in Ghana? Do not mischievously justify the huge funding of the Black Stars by claiming that Football through the Black Stars is the Passion of the Nation. And this Football Profession calls for huge remuneration. We should not forget that the GoG is not an FFC to pay such huge remuneration to the Black Stars! The GoG is dedicated to the satisfaction of the Well-being of the Ghanaian Masses.
Moreover, the "ridiculously" high sums of money showered on the Black Stars are highly unjustifiable for a Struggling Economy like Ghana. Even some Football Nations with Advanced Economies had budgets lower than that of the Ghana Black Stars in the 2014 World Cup! Also, do not dispute the fact that the Black Stars of Ghana is largely funded by the GoG, because the GoG in its true description includes the Ghana National Petroleum Corporation (GNPC).
In conclusion, the GoG must fairly reduce the funding of the Black Stars by diverting them to other sporting disciplines where we have comparative advantage. After all, the GoG is not an FFC and the Black Stars is founded on Patriotism with Adequate and not Extreme Remuneration! Also, our Black Stars Players should concentrate on earning their primary income from their respective Football Clubs, and not from the GoG! For the GoG represents the Ghanaian Masses, and not some few privileged persons making up the Black Stars!
#GhanaBlackStars
#Funding
#GovernmentOfGhana
#ForeignFootballClub
#GhanaianMasses
BLOG LINK: http://akbuah.blogspot.com/
(Dated 14-02-15).
PLEASE VISIT http://ghadsghana.blogspot.com/ NOW!