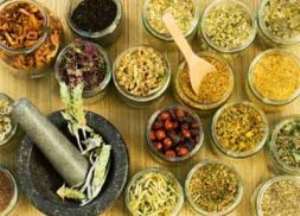 China totaled US $14 billion in 2005 out of herbal medicine; Brazil had US $160 billion in 2007, between 2003-2004 Western Europe recorded US $5 billion whilst global trade of herbal medicines stands at US $ 80 million per year. In addition, over 120 pharmaceutical products currently in use are plants-derived.
It is a well-established fact by the WHO that 80% of world's population use traditional medicine, particularly herbal medicine for healthcare. Germany has a strong regard for herbal medicine practice.
The WHO instituted the "health for all by 2000", they decided to integrate traditional/herbal medicine into mainstream healthcare. Only Ghana and Nigeria have a national herbal pharmacopeia in addition to the West Africa herbal pharmacopoeia.
Ghana is one of the first West African countries to start a higher national program at the tertiary level to train professionals for the practice of traditional medicine. 13 years down the line, lots of herbal practitioners both local herbal medical doctors have contributed their quota to this noble profession. WHO still states 80% of the world's population uses one or the other form of alternative and traditional medicine yet all major scientific medical researches on going are not in the direction of promoting this easily accessible and highly available form of healthcare.
It is long overdue……
Ghana imports most of their drugs into the country, we have highly potential herbal products in Ghana which can be as good as substitutes to these imported drugs and save the nation a great deal of money on importation, the only price to pay is to make resources available into research to establish standards as well as help private herbal clinics and centers to standardize their products and practice to deliver the best of healthcare.
Dr. Hans Joachim Rudolph, a Berlin-based internist and Doctor of naturopathy, is confident that his holistic approach to patients' problem-part of which includes plants medicine-does work. Rudolph who was trained in medical school when the principles of phytopharmacology, if taught at all,were soon forgotten, spent several years working in a hospital-based practice before deciding to pursue his growing interest in naturopathy.
When he did this, he also took a turn teaching the theory and practice of phytopharmacology to medical students in Berlin. In one class students were taught the appropriate course of natural therapies for patients being treated in a special 80-bed hospital teaching unit.
"As long as the disease being treated is not severe, there is no doubt that these herbal drugs have therapeutic effects and they are less toxic for patients than synthetic drugs," says Rudolph
One of his most important lessons has been that the use of natural therapies such as plant medicines creates a good rapport between doctor and patient. "At certain acute stages of a disease we can't expect too much from these plant medicines," Rudolph stresses. But when the disease is less active or in it chronic stages, herbal medicines can be very helpful and the results can be quite wonderful"
"It always depends on the severity of the disease" agrees Dr. Christel Schröter, a Berlin general practitioner, "but I like to start treatment with plant medicine because many kinds of illness and diseases can be cured with these drugs." "Many people come to me because they're fed up with synthetic drugs and they want something that is more natural," explains Schröter. CMAJ • MAR. 10, 1998; 158 (5) .The issue most people have with herbal medicine is not the fact that they don't work because they do but their safety and proof of claim of therapeutic properties. The only way to do that is to encourage research and with the establishment of the Centre for plant medicine research at Mampong and the Herbal Medicine department at the Kwame Nkrumah University of Technology I believe the time has come for the total acceptance of herbal medicine into mainstream medicine and streamlining the practice. Instill professionalism into both the practice and the production of herbal products.
Most often workshops are organized for local practitioners but without proper supervision these things end there and are not implementable or not implemented. Lots and lots of policies have been formulated for developing traditional medicine in Ghana, it is long overdue. We need action now.
"The problem is not that herbal products aren't biologically active, because they are," says Ken Keirstead, president of Planta Dei Pharma, a Canadian company based in New Brunswick. Rather, the problem is to ensure that any therapeutic claim accompanying a plant product is justified not only by scientific evidence but also by quality control.
Taking insights from Germany and how they have developed the practice of herbal medicine which is now contributing greatly to their national development, read this:
"Over the past 10 to 15 years we've been able to spend money on good clinical research that, at least the way we do it, is identical to the type of research carried out in the development of synthetic drugs," says Lichtwer Pharma's Hübner. This means that in Germany, products from botanical companies contain what their labels state and the efficacy for treating certain conditions has been validated in scientific studies.
Dr. Brian Hardy, the coordinator of clinical programs in pharmacy at the Sunnybrook Health Science Centre in Toronto, says that "not a week goes by without someone asking me about some herbal medicine. We need good information so we can help patients with their decisions."
The people have a major role to play, resort to proper and accredited facilities and practitioners for healthcare in herbal medicine.
RUDOLPH NANABANYIN MENSAH
HERBAL MEDICAL INTERN @ HEALTH FOR ALL HERBAL CLINIC
Follow on twitter @dolphmedics