Why Is Mahama Ayariga Still At Post, Mr. Prez?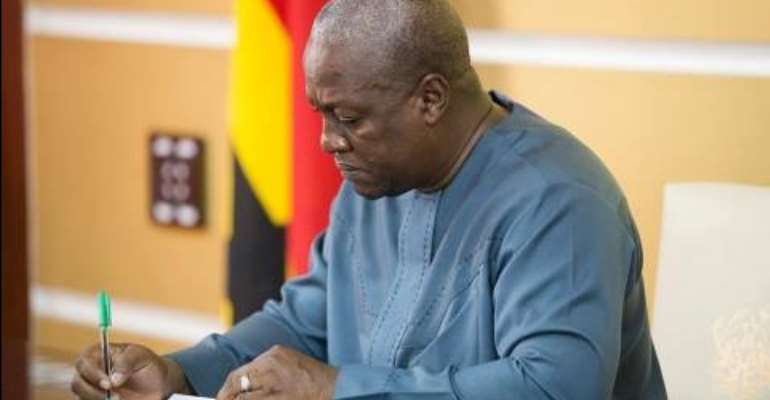 A leading member of the opposition New Patriotic Party (NPP) has strongly requested an immediate dismissal of the Minister for Youth and Sports, Mahama Ayariga over some seemingly rude comments he passed recently about Ghana's media.
Speaking in separate interviews on some Accra-based radio staions, Mahama Ayariga literally flew into a rage for the obvious reason that the media appeared overly-concerned with the budget on the Ghanaian contigent at the just-ended 2015 Africa Cup of Nations (AFCON).
The Sports Minister was clearly unethused with  Peace FM 's Kwami Sefa Kayi's line of questioning  on Wednesday's edition of the flagship programme  Kokrokoo,  and  in a burst of impatience, banged the phone  on  Adom FM 's Captain Smart on Thursday morning for questioning him on issues relating to the just-ended African Cup of Nations (AFCON).
He had earlier on done his phone banging act the night before on the station's political show Burning Issues, hosted by Afia Pokua. On Wednesday afternoon, he exhibited similar irritability, in an interview on Adabraka-based  CitiFM .
To him, the least citizens can do is to 'show our appreciation" and "naturally demonstrate" to the players that they appreciate what they have done, and that "yes, they didn't ultimately win the cup but we saw that they fought for us and we appreciate it.'  
He angrily said on Adom FM that instead of journalists asking questions about the development of sports in Ghana, ' sadly you are asking me about…the money that was spent on food…You are using valuable time to discuss useless matters, please, I think that this is very regrettable and it will dampen the spirit of the boys who were trying to kill themselves only to come back and even the food that they ate, they will hear on radio that their minister is [answering questions] about the food that they ate. It's sad. '  
He was of the opinion that since the journalists are not auditors to be probing him on the details of the budget, there was no need pestering him with such matters.
' If I decide to grant you an interview as a minister, I expect you to ask me useful questions…you want to take over the job of the Auditor? Are you the Auditor ?' Mr Ayariga fumed.
Reacting to Hon. Ayariga's behaviour towards the media on Peace FM 's " Kokrokoo ", NPP Communicator, Nana Boakye, wondered why he (Mahama Ayariga) was still at post after undermining members of the fourth estate of the realm.
He found the Sports Minister's comments very offensive and distasteful, and called for an outright dismissal of the Minister.
' He's a disaster as an example for us, the youth…Today, he has downgraded us.
' He has done his worse. If Elvis Afriyie was fired due to certain official misconducts, I'm telling you this man (Mahama Ayariga's) gaffe is 10 times worse ," he bellowed.
To Nana Boakye, the Minister has " insulted " all Ghanaians per the reasons he adduced for refusing to disclose the budget to the media.
". …i'm disappointed in the Minister for opting to release the budget only on the floor of Parliament for the common reason that if he (Ayariga) had told the media before the tournament kicked-off; Ghana's "opponents" would have either monitored or stolen his strategy ."
' Then Ghana should not keep reading budgets again. Then, Honourable, please tell Parliament that we shouldn't read budget in Ghana again because if we disclose our expenditure, our opposition and international competitors will know and strategize…This is an insult ," Nana Boakye said.
' Mr. President, if indeed you believe in transparency, then you need to sack this man…This is about our money matters that didn't go on well and you're here pontificating that journalists ask useless questions? And Mr. President; he's still at post ?' he quizzed.
Credit:peacefmonline