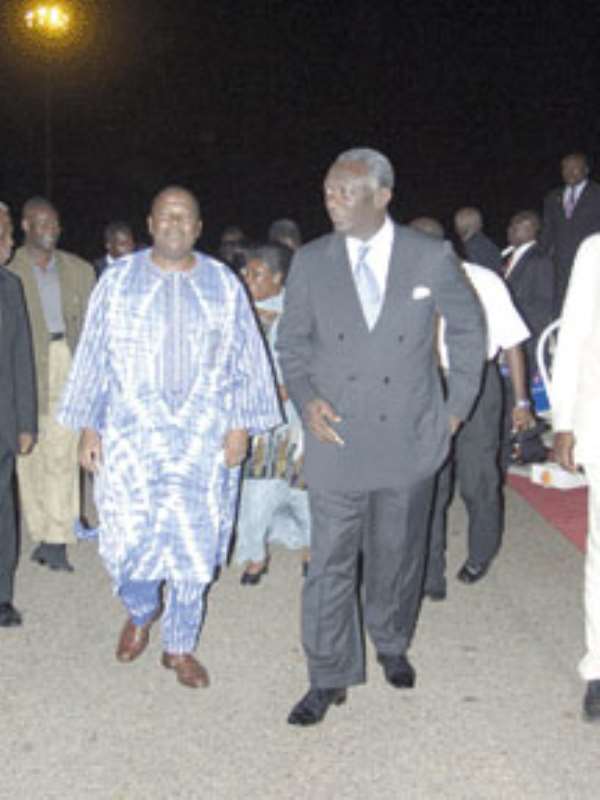 The vice president Alhaji Aliu Mahama was scheduled to attend the funeral of his uncle at Yendi last Sunday but he failed to attend for no explained reason. Though his advance team and his official vehicles were in Tamale last Saturday to escort him to Yendi.
The truth is that the president H.E John Agyekum Kufuor stopped him because the vice president did not deem it necessary to attend the funeral of the late Ya-Na when he was murdered in March 2002 but wants to attend a funeral of a distance uncle who happened to be the Yendi Zongo chief.
The veep attending the funeral of the Zongo chief would give credence to his disrespect for the late Ya Na and heighten speculations of his involvement in the March 27 massacre.
The president is said to have told him that it would be a political miscalculation if he attended that funeral. He instead asked the senior minister, Joseph Mensah to lead a team of ministers to represent the vice president at the funeral.