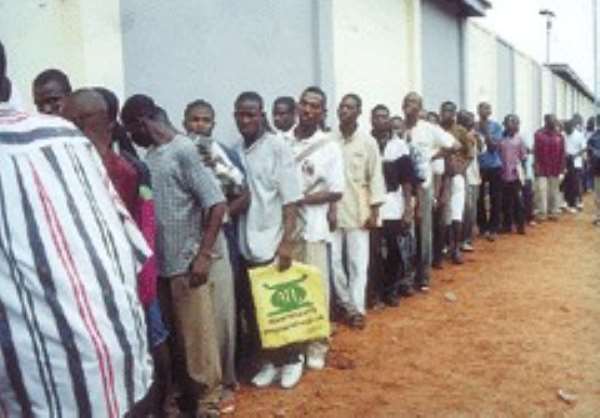 Ho, July 27, GNA - A total of 452 people seeking enlistment into the Ghana Armed Forces thronged the Ho Sports Stadium for a selection exercise.
Lt-Col Matthew Dakurah, Deputy Director in-charge of Administration at the Army Headquarters, told the Ghana News Agency on Tuesday that the quota for the Volta Region was 73.
He said out of the number 41 would join the Army, 12 each for the Navy and Air Force and eight for the Medical Corps.
Lt-Col Dakurah said criteria for selection were height, good documents, aptitude test and body selection to conform to GAF fitness standards. He said the innovation in this year's exercise was that the short-listing of candidates was conducted and sealed in Army Headquarters, to avoid cumbersome procedures that characterised previous exercises.
Lt-Col Dakurah said some of the applicants who had falsified grades, ages and medically unfit were disqualified.