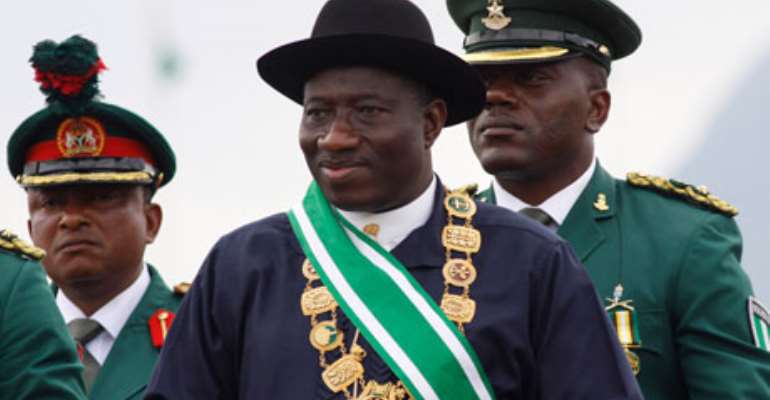 The Nigerian Presidential election slated for 14 February has been postponed for about six weeks. The authorities cited insurgency in the North-east as a major reason. It was on the lips of every Nigerian abroad. There was doubt. There was apprehension. There was even apathy. And while I was driving out with my younger son for a meeting, the idea came up. My son thoughtfully asked me if I really think there can ever be one Nigeria. He asked me: can an Imo man (or woman) ever win an election to become the governor of Kano State? Can a Bauchi man win to become the governor of Rivers State? Can an Adamawa indigene ever aspire to become the governor of Akwa Ibom State? And he insisted that unless these situations are remedied, any talk of one Nigeria remains what it is: mere lip service.
The young man had a point, and he got me thinking. Why is it so difficult for Nigerians to tell themselves the simple home truth that they are so taken in by their parochially ethnic sentiments that it will be extremely difficult for them to bridge the yawning gap in their social relationships, unless they do so the right way?
What is wrong with Nigerians telling themselves some home truths at some point? Nigerians only care about what part of the country you come from, not that you are a Nigerian. That commitment to their locality has become so much of their way of life that to be seen as a de-tribalized Nigerian has become a feat that deserves eulogy. These people are so beclouded by their ethnic allegiances, the unrelenting pride they attach to their local language and culture, that only a total change of their mindset can get them on the right track to becoming truly Nigerian. The problem is: how would anybody get about changing the mindset of an average Nigerian? Where does he start from?
Premised on his feat during his tenure as a military dictator, some Nigerians think General Buhari can be trusted to handle this very sensitive national dilemma. They believe he can still summon the military clout that enabled him get Nigerians evolve the monthly sanitation day and the idea of queuing up at banks and bus stops into their psychic system to make Nigerians think Nigerian. Others say he was only able to change the attitude of Nigerians at that time because he was in military uniform. Any legislation along that line in a democratic dispensation would have to pass through the procedural rigours of the national assembly which are likely to mellow or even break its resolve.
Then there is the issue of the judiciary. To remain a united country, every citizen must be guided by the same set of laws. If the Eastern parts of the country are successfully operating the customary courts, then the Northern parts of the country must be able to operate their sharia courts much in the same way as the customary courts operate in the Eastern parts. In that way, every citizen would have been given the same opportunity to choose to pursue legitimacy in the nation's higher law courts, or in the lower customary or sharia courts. As judicial adjudication is made open for citizens to choose what courts they want their cases judged in, there will be a harmonization of the legal system. Anything short of that would be like sitting the nation's ass on a keg of gunpowder, which can explode any time.
Assessing the entire scenario, the places, and the people who make up Nigeria, many still believe strongly that the various unwilling ethnic groups that Britain lumped together as a country were never meant to be. Some still believe that Britain decided to amalgamate them for its own selfish economic and political interest. A good number believe that there should have been a plebiscite – to give the ethnic groups the leeway for self determination. In recent times, in fact, some leaders of militant ethnic minorities like Dokubo Asari have insisted that their people are not Nigerians. They maintain that they are the Ijaw nation and clamour for the breakup of the odd-bed-fellow relationship that is forcing Nigerians to remain together.
The fact is that those who claim they wrestled independence from the white man continue to dominate every aspect of the economy. They want to keep Nigeria together more for the sake of the economic protection of their individual families than the welfare of the citizens.
Take the oil industry for instance, and you come close to what "One Nigeria" is all about as far as they are concerned. The oil block business in Nigeria has become so lucrative that any attempt to investigate the activities of players in this sector of the economy will always be frustrated. The money that passes through this undercurrent is so much so that those who are in the game offer bribes in millions of dollars.
A birthday gift or child naming gift from an oil block owner to a government official could be as "little" as $2 million dollars. And if the official's father died, the condolence gift could come up to an "ordinary" $3 million dollars. If an oil block owner in Nigeria wants to bribe a legislator, it is in millions of dollars and if there is any investigation of his activities, it ends within weeks in his favour.
These families who are favoured with oil blocks in Nigeria are so confident that with their money they can buy up the country. And they are succeeding.
Take just a few examples: In 1996, OML 110, together with the high yielding OBE Oil Fields was awarded to Cavendish Petroleum, owned by Alhaji Mai Daribe from Borno State, by General Sani Abacha. OBE Oil Field has an estimated 500 million barrels of oil. In the layman's language, using the average benchmark of $100 dollars per barrel, this translates to $50 billion dollars worth of oil reserve. When you take away taxes, royalties and sundry duties worth about 60% of the reserve, payable over time, you get about $20 billion dollars worth of oil in the hands of just one family.
In 1998, the same General Sani Abacha awarded OPL 246 to South Atlantic Petroleum (SAPETRO), a company owned by General Theophilus Danjuma, a soldier, politician and multi-millionaire businessman who was Nigeria's Army Chief of Army Staff from July 1975 to October 1979. Danjuma was Minister of Defence under Chief Olusegun Obasanjo. His condensate exports about 300,000 barrels of crude oil daily.
Asuokpu/Umutu marginal Oil Field was awarded to Seplat Petroleum. Seplat is owned by Prince Nasiru Ado Bayero, cousin to the former Central Bank Governor and Emir of Kano, Lamido Sanusi. This oil field has the capacity of 300,000 barrels of oil daily. This translates to $30 million dollars daily at average benchmark of $100 dollars per barrel. Deduct all sundry taxes and royalties. This field can yield $12 million dollars daily for the owner.
In 1999, General Abdulsalami Abubakar awarded OML 112 and OML 117 to AMNI International Petroleum Development Company, owned by Colonel Sani Bello. Sani Bello is an in-law to Abdulsalami Abubakar, a former military Head of State of Nigeria.
During his tenure as military President of Nigeria, General Ibrahim Babangida awarded OML 115, OLDWOK Field and EBOK Field to Alhaji Mohammed Indimi from Niger State. Indimi is an in-law to the former military President.
OML 215 was awarded to Nor East Petroleum Limited owned by Alhaji Saleh Mohammed Gambo. OML 108 was awarded to Express Petroleum Company Limited, owned by Alhaji Aminu Dantata. OML II3 was allocated to Yinka Folawiyo Petroleum Limited, owned by Alhaji W.I. Folawiyo.
The families of former Vice President Atiku, former President Yar 'Adua and the late Emir of Kano, Ado Bayero, have substantial stakes in Nigeria's oil exploration industry both in Nigeria and Principe and Sao Tome. Rilwanu Lukman, former OPEC Chairman also has stakes in Nigeria's oil blocks.
OPL 245 was awarded to Malabu Oil& Gas Company by Sani Abacha. Dan Etete, Abacha's oil minister owns Malabu Oil worth over $20 billion dollars.
OPL 289 and OPL 233 were awarded during Obasanjo era to Peter Odili fronts, Cleanwater Consortium, consisting of Clenwater Refinery and RivGas Petroleum and Gas Company. Odili's brother-in-law, Okey Ezenwa, manages the consortium as Vice Chairman.
OPL 286 was awarded to Focus Energy in partnership with BG Group, a British oil concern. Andy Uba has stakes in Focus Energy and his modus operandi is such that you can never see his name in any listings. He controls OPL and OML through his proxies.
OPL 291 was awarded to Starcrest Energy Nigeria Limited, owned by Sir Emeka Offor by Obasanjo. After the award, Starcrest sold the oil block to Addax Petroleum Development Company Limited. Addax paid Sir Emeka Offor $35 million dollars and still went ahead to pay the signature bonus to the government. Emeka Offor retains a stake in Addax operations in Nigeria.
Mike Adenuga's Conoil is the oldest indigenous oil exploration industry in Nigeria. Conoil has six oil blocks and exports over 200,000 barrels of crude daily.
It goes to the credit of late President Yar 'Adua that he set up a panel, headed by Olusegun Ogunjana, to investigate the level of transparency in the award of oil blocks. The panel recommended that 25 oil blocks awarded by the Obasanjo Administration should be revoked because the manner they were obtained failed to meet the best practices in the industry. Sadiq Mahmood, Permanent Secretary in the Ministry of Petroleum endorsed the report and forwarded it to the President with all its recommendations. Yar 'Adua revoked eleven oil blocks.
In April 2011 Mike Adenuga attempted to buy Shell's OML 30 for $1.2 billion dollars. The Minister for Petroleum and Nigeria's acclaimed most powerful woman refused the sale to Adenuga, citing national interest. Eleven months later, the block was sold to Heritage Oil for $800 million dollars. $400 million went with the winds into someone's private pockets.
Under the guise of "competitive bidding", which Obasanjo introduced in 2005, officials continue to bring companies overnight, and through processes mostly defined as secretive, award blocks to the party faithful, to party fronts and to phoney companies. They collect gratifications running into hundreds of millions of dollars which is paid into their offshore accounts, forcing the nation to lose billions of dollars of revenue to private pockets.
This is just one way military rule has led those in authority to balkanize Nigeria. We are not yet talking of the billions that go by way of payment to hundreds of thousands of ghost workers in the civil service or the billions that are stolen from pension funds meant for the upkeep of older Nigerian citizens who spent the better parts of their lives working for the country. With all the money at their disposal and with the teeming millions of hunger ridden, ordinary citizens yet unable to find two square meals a day to eat, Nigerians still talk of One Nigeria. They still talk of democracy.
But times have changed. Nigeria must reinvent itself. Nigerians must reassess their old self. They must discover new ways of grappling with old problems and new challenges.
For instance, before Nigeria's civil war in 1967, the Igbo were widely known as the commercial backbone of Nigeria's economy. Even as we speak, a huge percentage of all the residential houses, hotels, clubs, shops, private schools and commercial vehicles in practically all the big cities in Nigeria, from Enugu in the South-East, to Kano and Kaduna in the North, and from Port Harcourt in the South-South to Lagos, Abeokuta and Ibadan in the West, were owned by the Igbo. The Igbo are still all over Nigeria as teachers, bankers, farmers, technicians, entertainers and business tycoons. In a nutshell, they have remained to Nigeria what the Asians are today to the British. They remain the only symbol of a united country that could be called Nigeria. They remain the only ethnic group that believes in an indivisible nation despite every odd.
For the right or wrong reason, the Igbo have continued to believe that the plan of Lord Fredrick Luggard to amalgamate the various regional groups into one huge country in 1914 was not a mistake after all. The size of a country could also offer its citizens the opportunity to wield their human and material resources together to make that country truly great. So, the Igbo concentrated their wealth and efforts in developing any part of the country that favoured them, mostly in the West and in the North.
Come to think of it today, even with the menace of Boko Haram in the North. How many Hausa or Yoruba have rentable houses, private schools, shops and hotels or even commercial vehicles in Abia, Akwa Ibom, Anambra, Bayelsa, Cross River, Ebonyi, Enugu, Imo or Rivers states? They can be counted on the fingertips.
In comparison, how many Igbo still have commercial houses, shops, commercial vehicles and other business outfits in Kano, Kaduna, Adamawa, Bauchi, Lagos, Abeokuta, Ibadan and other cities of the Western and Northern states? This is why the Igbo have had to be the ones to make all the sacrifice to keep Nigeria one. They had, and still have, huge investments in all manner of places in the country. So, now that Nigeria is on the verge of disintegration, now that Africa's most populous nation is on the precipice of collapse, common sense dictates that they look up to the Igbo to trail the blaze in repositioning their country as a true and united nation.
It is noteworthy that most Igbo who fought on the side of Biafra lost their properties and their lives' saving after Nigeria's civil war ended in 1970. They became completely dispossessed by the economic policies of the Federal government towards them. Characteristically, they moved out again after the war. In their enterprising spirit they began to put back their shattered lives together. Again, they began to amass wealth. But because their pride and their ego had been punctured after losing the war, things were no longer going to remain the same again.
Nigerian leaders tried to settle the Igbo by giving them the opportunity of becoming the Senate President. It was projected that from that legislative angle, they would be able to effect the necessary changes that would still keep Nigeria firmly united and bring the Igbo back on their feet. But they bungled those opportunities. Apart from Dr Nnamdi Azikiwe and Prince Nwafor Orizu who occupied the number three positions during the First Republic no one else can be exonerated from any blame in this regard.
Joseph Wayas who was first Senate President in the Second Republic from 1979 to 1982 was from the South East. He hailed from Obubra in Cross River State. Wayas presided for three years.
Between 1993 and 1999, there was no Senate President in Nigeria. These were the days of the military boys.
Evan Enwerem who hailed from Imo State became the first Senate President of the Fourth Republic. But he did not hold the post for long. A Senate committee investigated him for fraud, part of the allegation being that he falsified his name. He was removed from office on 18 November, 1999.
Then emerged the Presidency of Dr Chuba Okadigbo, another Igbo man from Anambra State. Okadigbo was relieved of that office in less than one year, on 8 August, 2000. He was accused of fraud and misappropriation of funds.
Okadigbo was succeeded by Pius Anyim, yet another Igbo man from Ebonyi State. Anyim presided over the Senate from 2000 to 2003.
In 2003, another Igbo man from Abia State, Adolphus Wabara, took over. Wabara was there for two years from 2003 to 2005 and gave way Ken Nnamani, yet another Igbo man from Enugu State.
Ken presided for two years from 2005 to 2007 when the Presidency went outside Igboland, to the Middle Belt.
The incumbent President, David Mark who hails from Oturkpo in Benue State was elected on 6 June, 2007. He completed his tenure of 4 years and was re-elected in April 2011 for another four-year term. The Igbo had to make do with second positions as Deputy Senate President and Deputy Speaker of the House of Representatives because they could not hold their ground.
But this is hardly the time to apportion blames. Nigeria is passing through a difficult period in its evolution. And it means that Nigerians themselves need to look inwardly this time. They need to address their own problems. They need to ask themselves pertinent questions. They need a change of attitude, if they must evolve the nation into an indivisible and united fold. They must capitalize on the initiatives of the Igbo in their midst to regenerate the country because these initiatives are too important for the health of the country for Nigerians to want to lose them just like that!
The Igbo have made their mistakes in the past, it is true. But Nigeria's fledgling democracy is still in the making. Can Nigerians give the Igbo another chance at the Senate Presidency and enable them make amends and to take on the task of making and enforcing the necessary laws and taking the required steps that can make Nigerians truly Nigerian, a country where citizens can feel free to live, work in and help develop any village, town or city in any part of the country that favours them without hindrance or fear of being seen as aliens?
At a time like this, commonsense demands that Nigeria gives the Igbo another chance to try and wield the country together by giving them back the position of Senate President. Do they have the political will to do so? Time will tell.