French Chamber Of Commerce And Industry Ghana To Hold Banking & Insurance Conference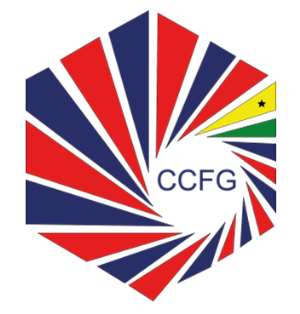 The Banking & Insurance Conference "Banking & Insurance Business in Ghana" organized by the French Chamber of Commerce and Industry in Ghana (CCFG) with the support of H.E. Frédéric Clavier, Ambassador of France to Ghana, took place on Friday 6th February 2015 at the Residence of France.
For its first conference of the year 2015, the CCFG counted on Mr. Joseph Chognuru, Director of the Financial Services Division of the Ministry of Finance; Mr. Franklin Belnye, Director of Banking Supervision of Bank of Ghana; Mr. Simon NerroDavor, Deputy Commissioner of Insurance of National Insurance Commission; Mr. FrançoisMarchal, Deputy Managing Director of Société Générale Ghana; Mr. Martin Amoah, Deputy Managing Director of Allianz Insurance Company Ghana and Mrs. Nathalie Douellou, Head of Products Development and Channels Distribution of Société Générale Ghana.
The conference, opened by Mr. Gilbert Hie, Board Member of the CCFG, had the objective of deepening the knowledge in the financial, banking and insurance sectors of the Ghanaian economy. Besides, the workshop was followed by a networking cocktail where all theparticipants had the opportunity to exchange and discuss.
Since its launch, on the 27th May 2014, the CCFG has organised diverse activities and provided varied services to different companies. It currently has a large number of membersbelonging to diverse sectors of the economy. Among them French Companies, Ghanaian companies as well as International companies.
The aim of the CCFG is to promote and support Ghanaian investments in France, French investments in Ghana benefiting both countries and to assist the already existing companies. For achieving that, the CCFG offers a platform for exchange and business networking and provide a wide range of services (such as prospecting missions, market studies or publicity services) and activities (such as conferences, cocktails or breakfast debates).
The results will not only be translated into economic growth or raise of employment but also into the building of long-term bridges between Ghana and France.