Workers in Jomoro appeal for SSNIT Office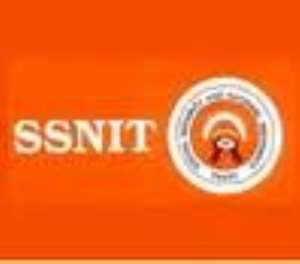 Half Assini (W/R), Feb. 10, GNA - Workers and Pensioners in the Jomoro District have appealed to Management of the Social Security and National Insurance Trust (SSNIT) to open a district office at Half Assini to save them from travelling long distances to transact business with them.
They said the absence of the SSNIT office at Half Assini compels people to travel to Axim and Takoradi to do business with the Trust, a distance of about 90 and 100 kilometers, a situation they described as unacceptable.
Mr Abudu Amadu, Jomoro District Coordinating Director (DCD), made the appeal on behalf of the workers and pensioners at a meeting at Half Assini.
He was addressing a cross-section of workers who gathered at Half Assini to undergo SSNIT Bio-metric registration.
He said currently SSNIT visited the Jomoro district once a month to do business with workers and pensioners, a situation that puts them in long queue for long hours.
The DCD expressed regret that the workers formed long queue at the District Capital for two-days to go through the biometric registration at the expense of productivity and services.
He stated that the Jomoro District has more workers including Civil Servants, Police, Customs Officers, Immigration officers, Teachers, Nurses and with twice the population of Axim and wondered why SSNIT had no permanent office there.
GNA EN-GB X-NONE X-NONE