GYEEDA Bill passed; 100,000 youths to be recruited in 'shortest possible time'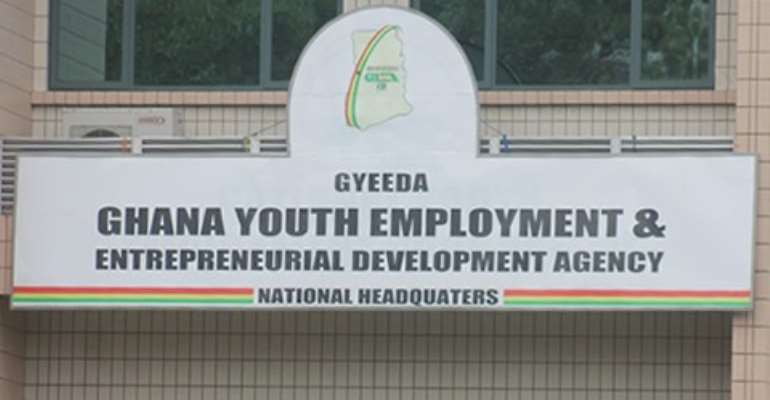 A pro-youth employment legislation, the GYEEDA bill, has been passed into law with the aim of employing about a hundred thousand (100,000) youths "in the shortest possible time."
The law is the final legislative piece that settles questions about how the Ghana Youth Employment and Entrepreneural Development Agency (GYEEDA)  should be run after scandalous revelations last two years, painted a sordid picture of a government programme; poorly run and badly corrupt.
Moving the motion for the passage of the bill, Employment Minister Haruna Iddrisu said the revamped Youth Employment Agency (YEA) has an employment capacity of between 45,000 to 100,000 youths.
30,000 youths are expected to be assigned to the sanitation sector where government also runs a monthly National Sanitation Day clean-up exercise.
The bill was not passed without drama. The Minority maintained last week that funding provisions in the bill tees up government officials to be corrupt . They are not happy that 15% of the District Assemblies' Common Fund will go to fund the programme.
Rising on the floor to halt the passage of the Bill, Minority Leader Osei Kyei-Mensah-Bonsu asked for a second consideration of the Bill to ensure further scrutiny.
This was a move the Speaker would not countenance. A voice vote nailed the new Bill into law awaiting Presidential assent within seven days.
Minority member Papa Owusu Ankomah after the passing of the Bill, predicted that "what Parliament has approved will only enable Government to gather money and spend it without any regulation."
GYEEDA, formerly National Youth Employment Programme, was Government's attempt to respond to alarming levels of youth unemployment described as a national security threat.
However after Government squandered several millions on service providers who did not provide value for money , it has become
Ghana Youth Employment and Entrepreneural Development Agency (GYEEDA) - See more at: http://www.citifmonline.com/2015/02/10/new-look-gyeeda-bill-passed/#sthash.hscEh34K.dpuf