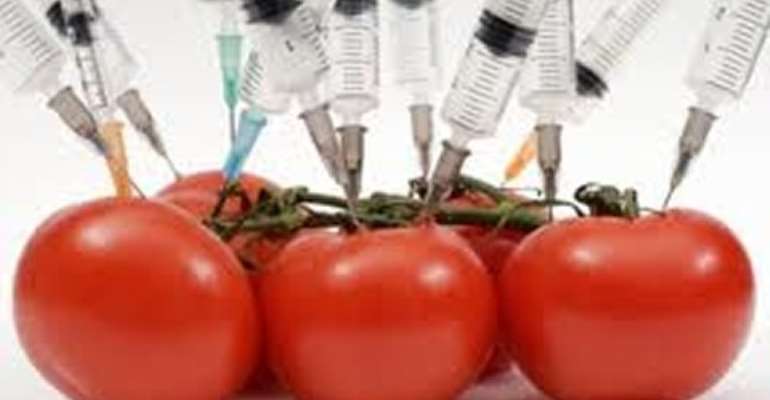 Civil Society Group, Food Sovereignty Ghana has sued Government at the Human Rights Court, seeking an interim injunction on the production of Genetically Modified Foods in the country.
The group is accusing government of flouting the Biosafety law by allowing the trials of GM foods.
Joy News' Joseph Opoku Gakpo reports the suit which was filed late last week has the Ministry of Agriculture and the National Bio-safety Committee as respondents.
The pressure group is asking the court to place an interim injunction on the two institutions and to restrain them from the release and commercialisation of Genetically modified cowpeas and rice currently being produced.
The group copiously quoted Section 13 of the Biosafety Act, 2011, Act 831 which says : "A person shall not, without the prior written approval of the Authority, import or place on the market a genetically modified organism."
Section 11 and 13 of the Biosafety Law also provide that, "A person shall not conduct a contained or confined use activity involving genetically modified organisms or their development of market GM organisms without the written approval of the Biosafety Authority.''
The Council of Scientific and Industrial Research (CSIR) is said to have harvested its fourth batch of genetically-modified (GM) rice cultivated at Nobewam in the Ashanti Region for confined field trials (CFTs) at a time when the Biosafety Authority has not been set up.
The group wants the activities regarding the GMOs to be suspended until the provisions of the Biosafety Act are fully respected.
The Peasant Farmers Association of Ghana (PFAG) has raised similar concerns against the GMOs . In a release, the Association is asking "Government to place a moratorium on the passage of the Plant Breeders' Bill while opening a space for Parliament, for small-scale farmers and all other stakeholders to address the public concerns related to the PBB." 
Meanwhile, a date will soon be fixed for the case against Government to be argued out in court.