Reduce Fuel Prices Further - GUTA To Gov't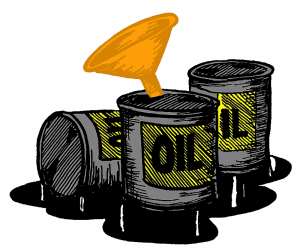 The Ghana Union of Traders (GUTA) is asking government to as a matter of urgency reduce fuel prices since it is an alternative source of power for them.
According to GUTA the constant power cuts in the country is putting undue pressure on businesses and organizations.
Most businesses and organizations are now using generators to power their factories and equipment due to the current load-shedding exercise.
Speaking to Citi News, President of GUTA, George Ofori said reducing fuel prices will save local businesses from collapsing.
He said, 'Now that we are having the energy crisis, we were thinking that we were lucky when the crude prices in the world market was reduced to $50 to $45 per barrel….Prior to that it was $113 to the barrel and if it has reduced, we think that the price of fuel should have been brought down to about GH¢5 to GH¢6 as the indicators shows.'
He however urged government to apply the automatic adjustment formula for determining fuel prices.
In a related development, the Association of Ghana Industries (AGI) has called on the government to live up to its promise of saving the country from 'Dumsor.'
Source: Citifmonline