Acute water crisis hits Gomoa Brofo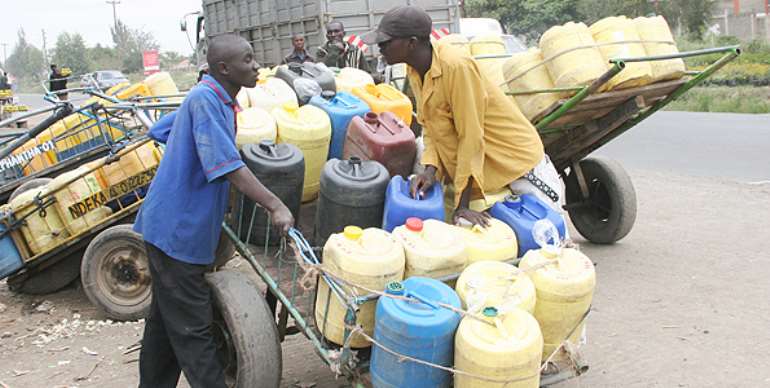 Gomoa Brofo, (C/R), Feb 10, GNA - A Severe water shortage has hit Gomoa Brofo and other surrounding towns in the Gomoa West District of the Central Region, after six months of not receiving pipe-borne water.
The situation has compelled school children and the aged to fetch polluted water from River Ochi Kwesi Narkwa, the only alternative source of drinking water.
Nana Amowi III, Queen mother of Gomoa Brofo, who announced this to the media at Brofo, complained that the river had dried up because of the severe Harmattan season they had.
According to the Queen mother, the water fetched from the river was dirty and had to be boiled before being used for domestic purposes.
Nana Amowi said: 'For more than six months no water has flowed through our taps both in our homes and from the public standing pipes.
She said all efforts to get water tankers to supply fresh water to the people at a fee had proved futile.
The Queen mother stated that the situation had affected the studies of the children because of the distances they had to trek to find water.
Nana Amowi said it was sad to wake up in the morning to see school children struggling to fetch water to take their bath.
She said the chiefs and elders of the town feared an outbreak of severe water-borne diseases if the situation did not improve.
The Queenmother said the people would be grateful to any NGO which would assist in the construction of water reservoir in the town to help battle the current water crisis.
She appealed to the Gomoa West District Assembly, Ghana Water Company and other organizations to go to their aid.
GNA