'Dumsor' Now Killing Ghanaians On "Regular Basis"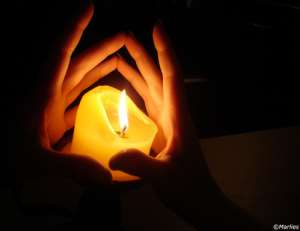 The worsening power crisis, locally christened 'dumsor', has become a cause of death in Ghana, Communication Director of the main opposition New Patriotic Party (NPP), Nana Akomea has said.
"Beyond the usual inconvenience, domestic inconvenience, is death: people are dying on a regular basis because of 'dumsor dumsor'," Akomea told Samson Lardy Anyenini Saturday February 7, 2015 on Joy FM's weekend news analysis and current affairs programme newsfile.
Ghana is currently reeling under a steadily deteriorating power crisis which President John Mahama and Power Minister Dr Kwabena Donkor have put down to poor hydrology in the three main hydro-electric power dams: Akosombo, Bui and Kpong, as well as irregular gas supply from the West Africa Gas Pipeline (WAGPco) in Nigeria.
Two of the six turbines of the 1,020-Megawatt Akosombo dam have been shut down with a third one expected to be turned off soon.
Also, the 400-Megawatt capacity Bui dam, according to Dr Donkor, only comes on stream for short periods during emergency situations.
Apart from those problems, faultiness of some thermal plants and the shutdown of others for routine maintenance have also conspired to worsen the problem.
According to Mr Akomea, the persisting power crisis in the country is a testament of "gross failure" of the Mahama administration.
"For a problem to persist into the third year, it is a gross failure of Government," he said.
"The Presidential term is four years. If you have a problem persisting for three years, won't you describe it [as a failure?] And it's come to a stage now where the effective on Ghanaians is death," he observed.
A seven-month-old baby was recently burnt to death in late January this year after fire engulfed a family's home at Koasa in the Central region. The fire, according to the dead child's parents, was caused by unstable power supply.
The child's mother Joyce Agbavitor, requested to see President John Mahama over the incident.
She told Joy FM's Michaela Anderson that the situation was very hurtful and wondered why the power situation is inflicting damning consequences on Ghanaians.
The Kasoa fire accident came on the heels of a few fire disasters in the past few weeks. In October last year, a 27-year-old teacher, Betty Arko died in the Central region after sustaining severe burns following the explosion of a power station which caused her TV to explode and torch her home.
Just this February, a man and woman believed to be lovers were found dead in a single room at Gbegbeyise near Dansoman in Accra on Wednesday. It is suspected the couple were asphyxiated by the fumes from a generator set in their single room.
The state-owned Daily Graphic reported that Frank Arhin, a 32-year-old second-hand footwear dealer at Kantamanto in Accra, was found naked sitting with his head on his bed, while the woman, identified as Sandra Boateng, 30, was also lying prostrate on the bed without her clothes.
The generating set was on a chair next to the bed in the single room. A brother of Arhin, Mr. Bismark Kwaku Asiedu, who lives in the same house, said he [Arhin] had bought a new generating set last Tuesday.
Reports indicate that Arhin and Sandra sat on the compound of the house chatting until about 12 midnight when they decided to go to bed.
Arhin reportedly told his brother he will need to power his standing fan because "the room was too warm," and that he would switch off the generating set after a while."
Mr. Asiedu said his brother told him that he will not use the generating set overnight, adding "but I am sure he slept off and forget to witch it off." The two bodies have since been deposited at the Korle Bu Teaching Hospital morgue for autopsy.