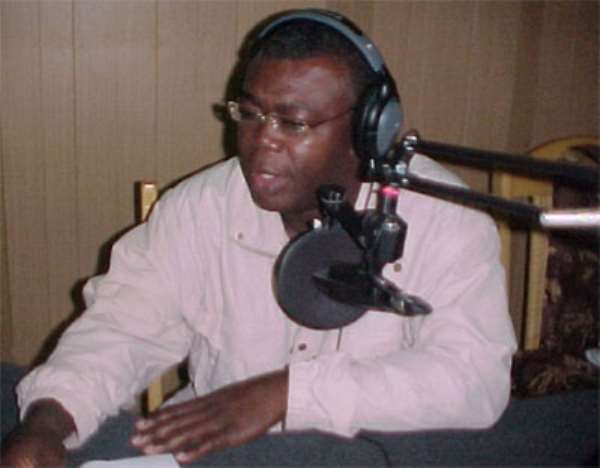 A deputy minister of Information, Steven Asamoah Boateng says the NPP government has no hand in the arrest of the NDC two parliamentary candidate for electoral fraud.
He says it is the figment of anyone's imagination to link the government to the arrest of the two candidates.
Mr. Asamoah-Boateng told JoyFM that people must differentiate the Police actions from governmental actions.
He said the Police have a mandate to ensure law and other at all times.
He said such acts should therefore not be misconstrued as acts been employed by the government to silence its political opponents.
The NDC has in recent times held news conferences to complain about acts of intimidation and harassment against opposition parties in the country.
But Mr. Asamoah-Boateng told JoyNews that when people have complains they must address them through the right channels. NDC Supporters Plan Show Down With Police Members of the Odododiodo Constituency branch of the National Democratic Congress are brazing themselves for a show down at the Police Headquarters Monday to protest the arrest of their aspiring MP at the weekend.
The Police picked up Mr. Nii Lantey Vanderpauye at the weekend on electoral fraud charges.
The Police say they have enough evidence to suggest that Mr Vanderpauye was involved in double registration at the just ended voters' registration exercise.
Mr. Vanderpauye has denied the charges.
He told JoyNews that he is totally innocent of the charges levelled against him.
The Police Criminal Investigations Department has invited him for more questioning this morning but Mr. Vanderpauye told JoyNews that his supporters are not pleased with the Police actions.
He said the supporters see the Police actions as acts been employed by the ruling New Patriotic Party to silence the opposition.
Mr. Nii Lantey Vanderpauye is the second NDC parliamentary candidate to be arrested for electoral fraud.
The first was the candidate for the Ayawaso Central constituency, Alhaji Said Sinare.
The Party's Greater Accra Chairman, Josiah Alabi told JoyNews that they suspect political underpinnings in the Police actions but will not be coerced by them.