USAID funds Construction of Basic schools in Accra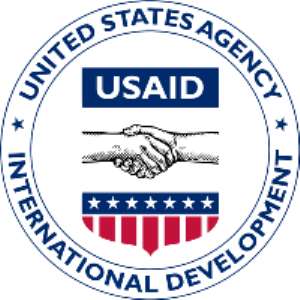 Accra, Feb. 6, GNA - The USAID/Ghana Deputy Mission Director, Andy Karas and the Chief Executive of the Accra Metropolitan Assembly (A.M.A.), Dr Alfred Oko Vanderpuye, broke ground on the construction of a new school building at the Korle-Gonno Cluster of Schools in Accra.
It is one of two school projects being jointly funded by the American people and the Government of Ghana, a release from the United States (US) Embassy in Accra copied to the Ghana News Agency (GNA) said.
The beneficiary schools are Korle-Gonno Cluster of Schools in Korle-Gonno, Accra, and Gbegbeyiesie Cluster of Schools at Dansoman, also in Accra
According to the release, the two communities in the A.M.A. will each benefit from a three-story, 18-unit classroom block complex to help increase access to education and eliminate the 'shift system' in accordance with the vision of the A.M.A. and the Metropolitan Education Unit.
'The new schools will come with libraries and science and computer laboratories and accommodate approximately 1500 school children', it stated.
The United States Agency for International Development (USAID) is providing a grant of $1.5 million to the Government of Ghana for the construction of these school complexes.
The Government of Ghana, through the Accra Metropolitan Assembly, is co-funding the project with $500,000, a 29% matching fund.
The release indicated that the US Government through USAID, had previously provided a grant of $2.3m to the A.M.A. to build four schools between March 2011 and December 2013, at the following locations:   Salvation Army Cluster of Schools, Mamprobi; Abavanna Cluster of Schools, Kotobabi; Zamrama Line Cluster of Schools, Lartebiokorshie and Okpoti 1 & 2 Cluster of Schools, Dansoman.
GNA