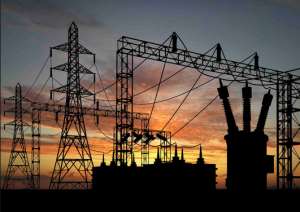 Ghanaians are more concerned about a restoration of normal power supply to their homes and businesses than a threat or so to resign by the Power Minister.
Thinking rather erroneously that a threat of resignation – if he is unable to fix the nagging electricity dysfunction that has gripped the nation – would convince Ghanaians to come along with him, he must have been disappointed at the justifiable backlash which followed.
Dr. Kwabena Donkor should have realized by now that Ghanaians are despondent about their disrupted life-spoilt foodstuff in their fridges, the unbearable heat especially at night and the laid-off workers – that for them the minister's name or what he intends doing with himself at the end of the year is immaterial at this time.
For this reason therefore, we ask that he concentrate more on how to restore the status quo rather than issue threats which do not have any bearing on the feeling of his compatriots.
It is lamentable that the associated side-effects, some of them fatal, have not relented in their frequency. A couple of days ago, a young man and his girlfriend were found dead in their room having inhaled carbon monoxide fumes from the generator they had put in their single room in Accra.
As for the misery caused by job loss on families, they are countless and painful. From cold store operators to the one-woman hairdresser in the neighbourhood, they are so countless that their net effect on the economy is amazing.
Hawkers of perishable stuff such as fish, mutton and so on, have been hard hit by the situation we find ourselves in. Demand has fallen because nobody wants to stock their fridges when there is little power to run the gadgets.
Financial institutions are expending more money than ever before on fueling their generators, reducing tremendously their profit margin and their ability to employ more people.
The mortuaries are struggling to cope with their now inefficient storage facilities. So who cares about a power minister tendering his resignation to the president and walking away because of a compromised electricity supply? Pray won't that be good riddance?
For a people exposed to so much state-sponsored propaganda, stories about barges coming from Turkey or elsewhere are difficult to convince us.
Whatever happened to the previous timelines? What makes the power minister-delivered one any different from the previous ones?
We have observed the misdirection of our limited state resources when burning demands in certain areas such as the provision of hassle-free electricity stares us in the face.
What is happening to the country, it has been touted in some quarters, is about mismanagement and inefficiency on the part of those charged with running her affairs.
The ability to plan ahead and to direct the right proportion of resources to where they are needed most sets the efficient managers apart from their opposite numbers. Something is certainly wrong and that is why we are where we are.
We have just started 2015, and having to wait till the curtains are about to be drawn over it before witnessing changes or not is unacceptable.