Nkrumah doesn't need forgiveness – Samia to Nana Addo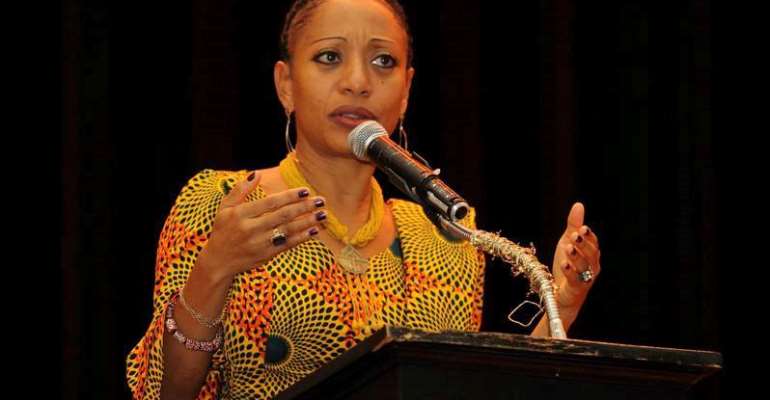 The daughter of Ghana's first President, Samia Nkrumah, says her father did nothing wrong to deserve forgiveness from the family and loved ones of the late JB Danquah.
She dismissed what she called the continuous attempts to vilify her father's legacy, describing them as "very dangerous."
"If somebody wants to forgive us for a crime we never committed, it is up to them. Let us agree to disagree and we are disagreeing with the historical narrative – we are saying that there is another side of the story," she said.
She was responding to the flagbearer of the New Patriotic Party (NPP), Nana Akufo-Addo who on Wednesday said the Danquah family has forgiven Kwame Nkrumah for Dr. J. B Danquah's death in prison after his arrest under Preventive Detention Act.
While delivering at speech at the 50 anniversary of the death of JB Danquah, Nana Akufo-Addo said all must "forego all feelings of bitterness and to say unreservedly to Kwame Nkrumah, his family and his supporters that we forgive what took place on that day."
However, Samia Nkrumah, who is currently the Chairman of the Convention Peoples Party (CPP), told Citi News, all the attempts being made to demonize and vilify Kwame Nkrumah are dangerous because "de-clouds the vision; they overshadow a vision that would have worked for Ghana today had we pursued it."
She argued that the only reason why the CPP is responding to the issue is because they are determined to make people understand exactly what Kwame Nkrumah tried to do for Ghana.
Ms Nkrumah pointed out that the family of Kwame Nkrumah and the CPP "have forgiven the coup plotters – those who tried to assassinate Kwame Nkrumah over nine times or so. We have forgiven them a long time ago but this is not the issue."
She said the historical narrative on what truly happened between Kwame Nkrumah and J.B Danquah are skewed, adding that "we are relying on judgments by the court of law that convicted these people of their involvement in some murder case."
"We are relying on declassified documents that have linked some of these people to Western intelligence," she added.
Ms Nkrumah insisted that Kwame Nkrumah and his family do not need to be forgiven since "we have forgiven but this whole issue is not important for us."