EU considers adding more to Ukraine sanctions list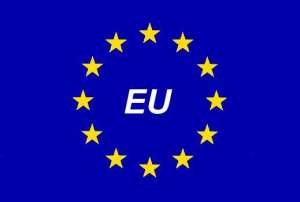 Brussels, Feb. 5, (dpa/GNA) - EU ambassadors on Thursday proposed adding 19 individuals and nine entities to the bloc's sanctions list imposed over the crisis in Ukraine, an EU diplomat said.
"Russians are among the sanctions targets," the diplomat said on the condition of anonymity without giving numbers.
The decision must be formally approved by EU foreign ministers on Monday before taking effect.
The proposed targets, who have not been identified, have been selected for their "responsibility for action against Ukraine's territorial integrity," the diplomat said.
The European Union has imposed restrictive measures on 132 individuals and 28 entities in Ukraine and Russia over the past year.
The bloc's 28 foreign ministers laid the basis for the latest round of asset freezes and travel bans at talks in Brussels last week.
"We hope that this can help put pressure in particular on Russia to make positive steps and prevent negative steps that we have seen in the recent days," EU foreign policy chief Federica Mogherini said at the time, noting that the situation in Ukraine "is getting worse."
The ministers said in their joint statement of January 29 that they were "shocked by the high number of casualties" in recent fighting and condemned the use of "indiscriminate shelling" in residential areas.
GNA