Airtel takes stock of Alcatel Onetouch Y600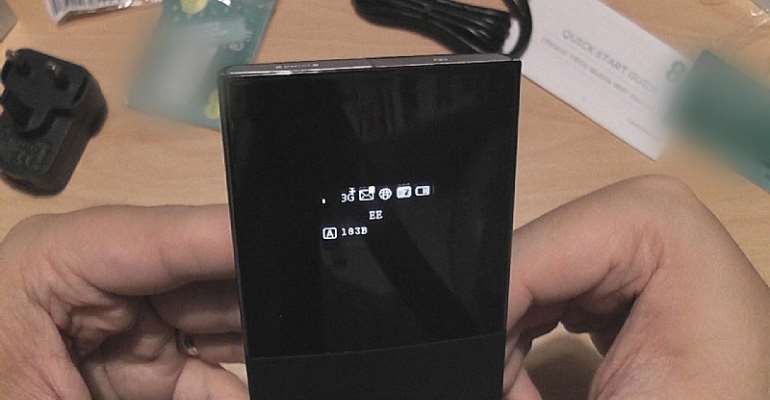 Accra, Feb. 4, GNA - Airtel Ghana says it has taken stock of the ultra slim Alcatel Onetouch Y600, making it the first to carry the line of mobile hotspot devices.
Developed by Alcatel, and powered by Airtel Internet, the Alcatel Onetouch Y600 takes ease-of-use to the next level, Mr Donald Gwira, Head, Corporate Affairs of Airtel Ghana, said in a statement copied to the Ghana News Agency on Wednesday.
Customers can easily connect up to 10 Wi-Fi users simultaneously regardless of the network the users are on, manage data usage, and manage connected devices, all directly from the mobile hotspot, the statement said.
The device also comes with wall charger which allows you to use your link every day, making connectivity accessible all around your home or office.
The Alcatel OneTouch Y600, which offers access to 3.75G speeds or more, boasts of a powerful battery that offers hours of continuous use on a single charge, it said.
The device provides a reliable Internet connection when and where you need it.
The statement quoted Jean Claude Domilongo Bope, Director of Data at Airtel Ghana, as saying: 'We are committed to delivering wireless solutions that empower our customers and make their lives easier at work, home or anywhere there is connectivity.
'As its name suggests, the Alcatel Onetouch Y600 is designed to connect them to the mobile Internet at home or when away from home or the office by providing them with their own portable hotspot, so they can stay connected to the people, places and information that matter most to them.'
'Airtel is also adding an exclusive offer to customers who purchase this device by rewarding them with free 5GB data valid for 30 days,' he added.
The statement said Alcatel Onetouch Y600 is available at selected Airtel shops nationwide.