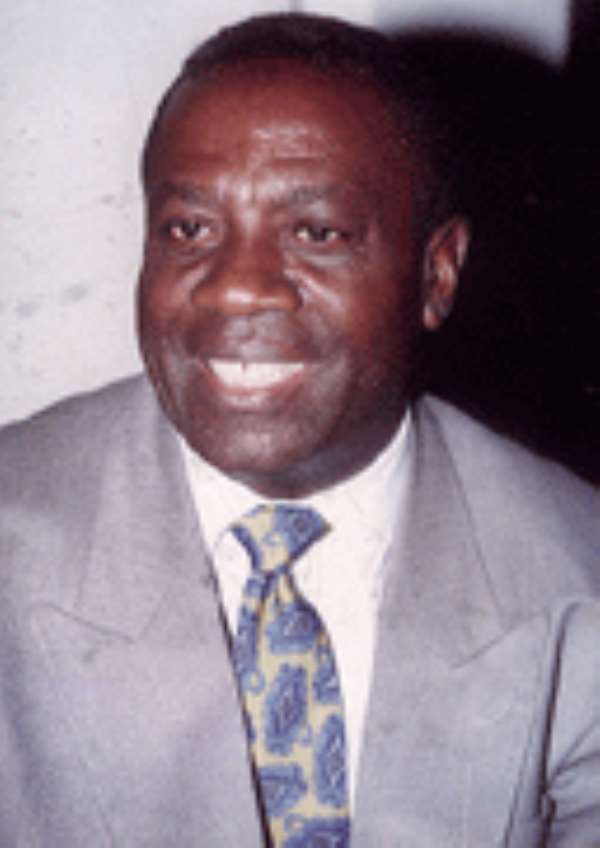 Atobiase (Ash), July 25, GNA - Mr S.K. Boafo, Ashanti Regional Minister, has ordered the contractor engaged on the rehabilitation of the Kojo-Nkwanta- Mensonson road to resume work immediately or have the contract terminated.
He gave the order when he was told that the contract had been awarded almost a year now but the contractor, whose name was not given, had failed to tackle the job.
Mr Boafo also warned other contractors engaged on road rehabilitation works in the area but had either abandoned or were delaying the work to speed up or have their contracts terminated.
The Regional Minister gave the order when he toured the newly created Adansi South District of Ashanti to inspect and inaugurate development projects at the weekend.
He inaugurated a block of six classrooms and another block of three classrooms at Sikaman and Mensonson, respectively; a community centre at Atobiase built at a cost of 150 million cedis and a bridge over River Afia, one of the major rivers in the District at Afiaso.
Addressing separate durbars at New Edubiase, Atobiase and Afiaso, Mr Boafo urged Ghanaians to live in peace and harmony and unite for the development of the country.
He reminded the people that the country could not achieve its developmental objectives if there were no peace, harmony and tolerance and stressed the need for the people to realise the importance of peace, especially this year being an election year.
The Regional Minister advised parents to support the education of their children by providing them with all their needs to enable them to have quality education.