One remand inmate confirmed dead in Kumasi prison riot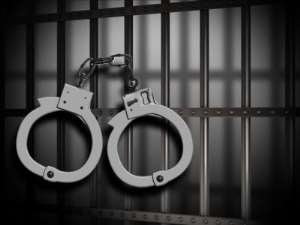 Prison officers in Kumasi have confirmed the death of one inmate following a riot that occurred at the central prisons on Wednesday night.
The deceased, a remand inmate was said to have attempted to snatch the rifle of a police officer, and another officer who was looking on, shot him.
A number of officers were injured in the confrontation. Calm has since been restored at the prisons.
The  prisoners engaged wardens and other security personnel in a fierce confrontation on Wednesday night , demanding that they be allowed out to escape a fire outbreak.
Prison officials could not put their finger on what may have started the fire but said it followed heavy rains attended by thunder and lightning which started around 8;30pm.
The prisoners were evacuated from their holding cells into the yard.
The fire was eventually put out by personnel of the Ghana National Fire Service, however the prisoners refused to return to their holding areas and instead started picketing, confronting wardens to be allowed out.
Police reinforcements along with a number of soldiers had to be called in, with the police firing warning shots and volleys of teargas.
Graphic online  gathered that in their attempt to escape, the prisoners managed to punch a hole into one of the main prison walls and caused a lot of destruction to property.
Officers suspected the whole incident was a 'planned escape'.
Meanwhile, the Director of Public Affairs for the Ghana Prisons Service DSP Vitalis has said investigations have been initiated into the incident. He spoke on Accra based radio station, Starr FM.
Credit:Graphic Online