16,000 New Cancer Cases Recorded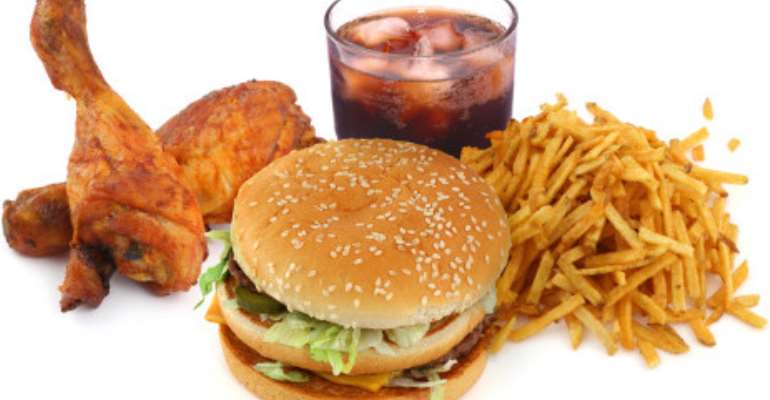 The Incidence of cancer in the country has increased with a record of 16,000 new cases being reported every year. This figure includes over 3,000 new cases of cervical cancer, 2,500 cases of breast cancer and about 700 cases of prostate cancer being recorded annually.
However, the incidence of childhood cancer and breast cancer is said to be leading the trend of new cancer cases being reported in the country.
Currently, the country has 2,260 women being diagnosed annually of breast cancer with 1,021 deaths recorded each year.
'This is totally unacceptable because it does not include the already existing ones,' said Dr Afia Commeh, Public Health Specialist at the Ghana Health Service.
She said this at the media briefing organised by the Cancer Society of Ghana to commemorate the World Cancer Day under the theme: 'Cancer- Not Beyond Us'.
The World Cancer Day is a day set aside to raise awareness and to advocate global support to control the cancer epidemic.
Dr Commeh mentioned that the cost of cancer treatment is very expensive leading to some patients abandoning the treatment process.
She said although the National Health Insurance Scheme (NHIS) covers some cost of medicines, it is not enough to cover the entire treatment process.
She, therefore, advised the public to seek medical attention when they discover abnormalities in their bodies and that of their family members to raise their chances of survival through early treatment.
Global Epidemic
Globally, cancer claims 8.2 million lives a year with 1.67 million people dying as a result of breast cancer annually.
This figure is predicted to increase to 19.3 million cases per year in 2015 compared to 14.1 million in 2012.
Professor Edwin K. Wiredu, Pro-Vice Chancellor of the University of Allied Health, Ho, mentioned that if actions are not taken to prevent and treat the disease, millions of people around the world would die unnecessarily every year.
Preventive Measures
He said one third of most cancer cases could be prevented through avoiding smoking, reducing alcohol consumption, healthier diets and improved physical activity.
Beyond the risk factors, he said protection from ultraviolent radiation was also critical for skin cancer prevention.
Professor Wiredu said availability and access to early detection programmes for cancer can significantly reduce the cancer burden in all countries.
The early detection programme, he added, should include strategies to improve knowledge of cancer among community, health professionals and policy makers and increase awareness around the options for early detection.
BY Jamila Akweley Okertchiri