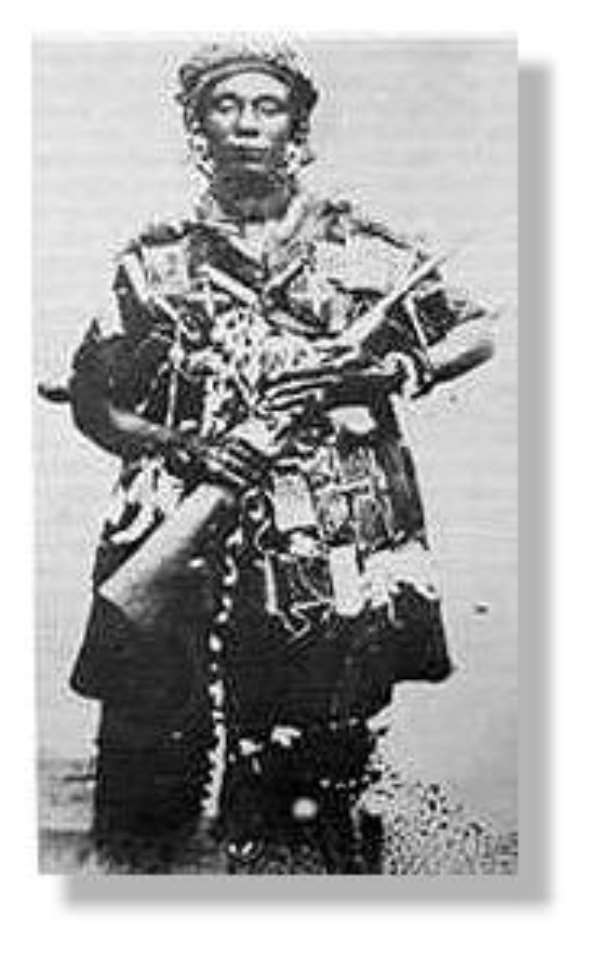 Kwaso (Ash), July 25, GNA - The Yaa Asantewaa Museum at Kwaso in the Ejisu-Juaben District of Ashanti was on Friday gutted by fire. According to an eyewitness who spoke to the Ghana News Agency, the fire started at about 00.30 hours and with the help of neighbours, they managed to call the Ghana National Fire Service (GNFS) at Ejisu who arrived but rather late to put out the fire.
The cause of the fire was not immediately known but when the GNA got to the scene, everything had been burnt into ashes except a pot. When the police were contacted, they said they were detaining one Akanyim Jess, the watchman at the Museum, who was not at his post on the night of the fire outbreak.
Nana Yaa Asantewaa II, Queen Mother of Ejisu, when contacted said police informed her about the fire on Friday.
She mentioned some of the items, which were in the museum as the sandals of the warrior, her battle dress (Batakari) and other valuable relics.
Nana Yaa Asantewaa said since the Ejisuhene was out of town, they could not do anything now until his return on Tuesday when they would visit the scene.