NDC Chairman sues Daily Guide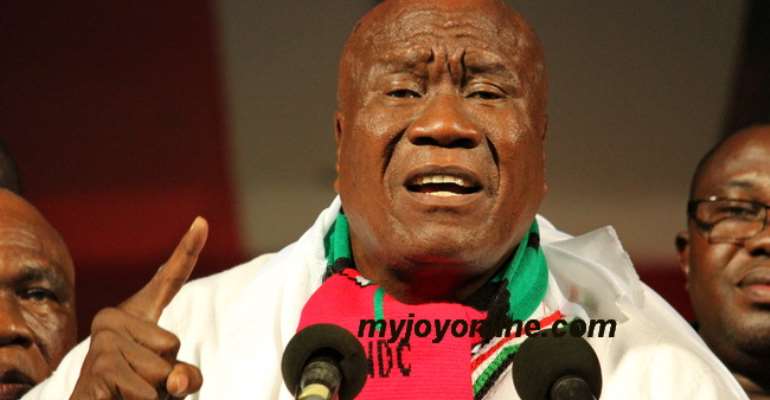 The National Coordinator of the National Disaster Management Organization (NADMO), Kofi Portuphy has sued owners of the Daily Guide Newspaper for publishing a story which he said is libelous and aimed at lowering his reputation in the eyes of the right-thinking members of society. - See more at: http://www.citifmonline.com/2015/02/03/portuphy-sues-daily-guide-demands-ghc-5-million/#sthash.mTLNAEPC.dpuf
The National Coordinator of the National Disaster Management Organization (NADMO), Kofi Portuphy has sued owners of the Daily Guide Newspaper for publishing a story which he said is libelous and aimed at lowering his reputation in the eyes of the right-thinking members of society.
According to Accra based Radio Gold, Mr. Portuphy, via his lawyer, Abraham Amaliba is demanding GHc5 million for damages of libel and an injunction restraining Daily Guide from publishing similar stories on him.
The suit follows a front-page publication by the Daily Guide Newspaper on January 26, 2015 with headline: " PORTUPHY MUST GO. BLOWS GHC 300million ."
In the said publication, the Daily Guide claimed that the NADMO boss spent in excess of GHC 300 million on relief items in the last quarter of 2012, describing the expenditure as "ghostly."
According to Radio Gold "the suit also accused the publishers of being reckless and irresponsible in publishing the defamatory story about the NDC Chairman when they knew the story was false but went ahead with the publication without due recourse to the headquarters to substantiate their claim."
Lawyers for Mr. Portuphy have argued that Daily Guide published the story without conducting further investigation to ascertain the credibility or otherwise of the story contained in the publication prior to its publication.
In another development, Kofi Portuphy who is also the Chairman of the governing National Democratic Congress (NDC) has come under widespread criticism for holding onto the NADMO position despite being elected as the Chairman of NDC.