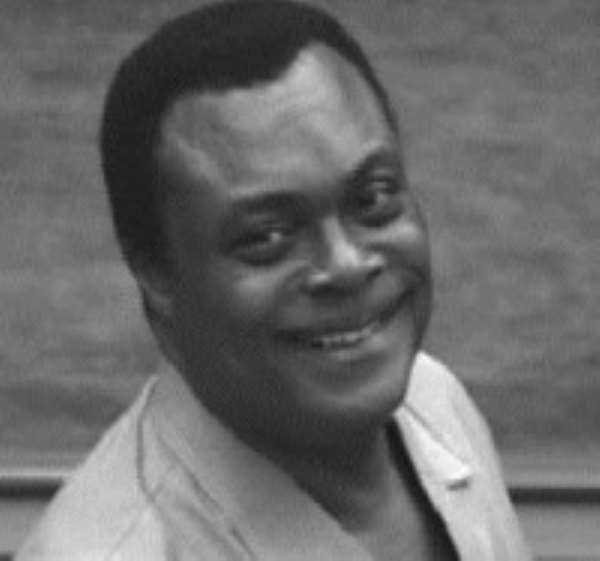 Accra, July 24, GNA - Major (Rtd.) Courage Quashigah, Minister of Food and Agriculture was on Friday night honoured as the "Spectator Minister of the Year 2003" at ceremony in Accra.
He polled 1,638 of the public votes to beat Dr. Paa Kwesi Nduom, Minister of Energy and Mr Kwadwo Baah Wiredu, Minister of Education, Youth and Sports, who had 1,503 votes and 1,354 votes respectively. He was presented with plague, a 33-inch colour television and 2,000 exercise books to be given to the charity of his choice and one-year free subscription of New Times Corporation's (NTC) newspapers.
The runner-up, Dr Paa Kwesi Nduom, who was represented by the Deputy Minister of Agriculture, Mr Clement Elerdi, received a plague, a 21-inch colour television and 2,000 exercise books to be given to the charity of choice and also one-year free subscription of the corporation's newspapers.
The Research Scientist Association (RSA) of the Ghana Atomic Energy Commission (GAEC) also presented a plague to Major Quashigah for his immerse contribution to the establishment of the Centre of Excellence of Agro-tourism at GAEC.
There was also a special award from the family of the Minister of Agriculture to him.
The award, which was sponsored by Check Point Ghana Limited, is the second since its inception two years ago to encourage and motivate Ministers of State to work very hard.
Mr Nanabanyin Pratt, Managing Director of the NTC, commended the award winners for their hard work and dedicated service to the country.
" It is my prayer that they will continue to carry out the President's dream and the dreams of all Ghanaians," he added Mr Pratt announced that the Corporation had reversed its loss-making trend and was now increasing its profits levels from year to year.
He said in March this year, the Corporation also hit the one billion cedis per month mark in advertisement. He suggested that government should set aside some of the HIPC funds to improve the media industry, especially that of the state owned media, which has the responsibility of setting high journalism standards in the country.
In his acceptance speech, Major Quashigah thanked the President, Mr. John Agyekum Kufuor for the opportunity given him to show his talent, and the organizers and Ghanaians in general for their support.