Release Protocol Officer's Car---NACOB Ordered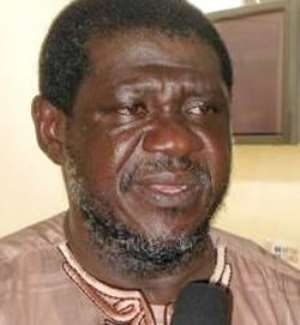 An Accra Circuit Court has ordered officials of the Narcotics Control Board (NACOB) to release the vehicle of Ahmed Abubakar, a Protocol Officer at the Kotoka International Airport arrested in connection with the Ruby cocaine saga.
Ahmed is among the six persons who have variously been charged at the court for allegedly aiding and abetting convicted Nayele Ametefeh, aka Ruby Adu- Gyamfi or Angel, in the exportation of the controversial 12.5kg of cocaine to the United Kingdom.
The prosecution held that Ahmed, Abiel Ashitey Armah, a Foreign Service Officer and Kissi Theophilius, a Civil Servant, had on November 9, 2014 at the Kotoka International Airport abetted Ms Ametefeh to export the narcotic drug.
Prosecution said investigations indicated that Abubakar and Kissi facilitated the passage of the three ladies by processing their passports and boarding documents.
The prosecuting officer disclosed that they (Abubakar and Kissi) also carried the luggage of the said ladies onto the plane for departure to the UK.
Although all the six accused persons were granted bail, NACOB was still holding the Honda Accord Saloon car with registration number GM 213-13 belonging to Abubakar.
Mohammed Attah, lawyer for the accused, consequently filed a motion on notice for the release of the property.
The trial judge, Francis Obiri, granted the application after state prosecutors said they would not oppose the motion.
He said NACOB officials must release the said Honda Accord Saloon car in their custody within seven days.
BY Jeffrey De-Graft Johnson
[email protected]