CODEO wants NPP, NDC punished for supporting Assembly candidates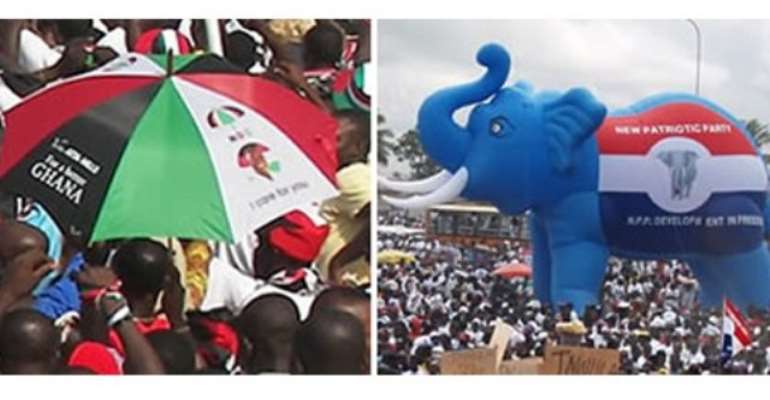 The Coalition of Domestic Election Observers, CODEO, is demanding sanctions against the NDC and NPP, accusing them of violating the electoral laws by backing contestants in district assembly elections. 
CODEO says it has documented evidence of the involvement of the two parties in campaigning in five districts in the country including Ledzokuku and Asante Akim North.
CODEO has issued a report on its monitoring activities ahead of voting next month.
Providing details of the report, Albert Kofi Arhin, an official of CODEO told Joy News Editor Dzifa Bampoh the two political parties are clandestinely supporting candidates in an election that has no partisan inclination.
According to him, during clean-ups; a form of campaigning by some aspirants, supporters of the two political parties deliberately wear party paraphernalia including party t-shirts during such campaigns.
He said such strategies clearly indicate to residents the political party each candidate is affiliated to, a practice that must be stopped.
CODEO has since reported the conduct of the two parties to the Electoral Commission (EC).
By law the Electoral Commission has the power to disqualify any candidate subtly or manifestly seen to be riding on the wings of political parties to win district level elections.
Mr Arhin said the EC must take drastic measures by disqualifying such candidates to deter other from engaging in similar acts.
He also charged the media to play a key role in sensitizing the public about the importance of the elections, especially at a time when some citizens have threatened to boycott the elections.