"WAEC Must Investigate Fraud Allegations"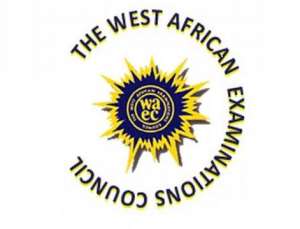 The trust and confidence that the public has in the West African Examination Council has taken a good battering following recent allegations of insider manipulation of examination results.
Challenging Heights, one of a few groups that have expressed concern over the allegations, believes the Council has to act promptly by setting up a probe into the matter and clearing the air as early as it is able, in order to maintain the credibility and integrity of WAEC as West Africa foremost examination body.
In a statement to the press a little over a week ago, Challenging Heights revealed that, since the release of the November/December 2014 WASSCE results, "some unknown people with known phone numbers, have been using MTN Mobile Money to defraud unsuspecting candidates".
The fraudsters it is alleged, introduce themselves as staff of WAEC, and claim to have access to the WAEC results database. They proceed to promise to better the grades of candidates for a fee.
The asking price according some victims who spoke to Public Agenda is between GHC500.00 and GHC5000.00 depending on the sought grades.
Challenging Heights in its statement appears unenthused about WAEC's mere admittance of knowledge of these fraudulent activities, without pursuing the fraudsters.
The Council's position that these fraudsters are not its staff does no good to its image, according to the child rights organisation.
Strangely, and perhaps, the reason WAEC has seek assistance of relevant state investigative bodies to unravel the scam is that, the fraudsters somehow have access to information on the candidates, names, location, telephone numbers etc. and use these in making their initial contacts.
WAEC is certainly not new to examination malpractices. Every year sanctions are imposed on schools, invigilators, and students for various examination offences.
Last year, in a blog posted by a certain Amoafowaa Sefa Cecilia on the sanctity of WAEC examinations and their results, the writer argued that if students are able to have access to examination questions ahead of time then it means there must be something fundamentally wrong with the security arrangements around the printing, storage, and retrieval of the examination papers.
It is this logic that leads one to think that if the fraudsters are able to independently obtain the personal information of candidates from WAEC sources, then, possibly, there are some IT security breaches at the Council which only forensic investigations can unravel.
"We believe the integrity of the results coming from WAEC might have been compromised in many ways. There is obvious security breach at the Council's databases, and this breach could result in anything, including a compromise of the results of the candidates" argues the president of Challenging Heights, Dr James Annan.