AASU Congratulates Mugabe As AU Chairman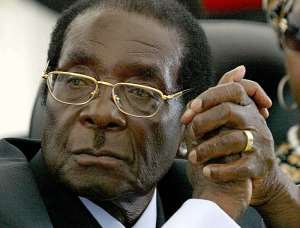 The Secretariat of the All Africa Students Union (AASU) wishes to congratulate His Excellency Robert Mugabe, President of the Republic of Zimbabwe, for his election as Chairman of African Union (AU) at the just ended 24th AU summit held in Addis Ababa, Ethiopia from the 30th to 31st January 2015.
The 24th Summit of the African Union was held under the theme "Women's Empowerment Year and Africa Development for the concretisation of Agenda 2063".
The election of President Mugabe is not only a demonstration of the confidence of his peers in his leadership ability but also a testimony of the important role he has been playing in awaking the African people to all the problems facing them in order to resolve them collectively.
There is no doubt that AU has achieved major successes but could have even done more if the socio-economic and political integration of the countries is deepened.
African countries as they exist now are weak and their viability is even questionable as recent events in Mali, Central African Republic etc. can testify.
As he assumes the mantle of the chairmanship of the continental body, we urge His Excellency not to leave any stone unturned in all endeavours geared toward the socio-economic, cultural and political integration of African countries - sole guaranty for peace and prosperity for the people of the continent.
We call for an immediate end to the undue harassment of the citizenry by security agents and to ensure the free movement of people and goods in a borderless Africa.
We urge His Excellency Robert Mugabe to undertake actions that will create a favorable environment for rapid and sustainable development on the continent which will also contribute to addressing the youth unemployment challenges.
All for an integrated and borderless Africa!
Awaah Fred
(Secretary General)
[email protected]/+233(0)243101626