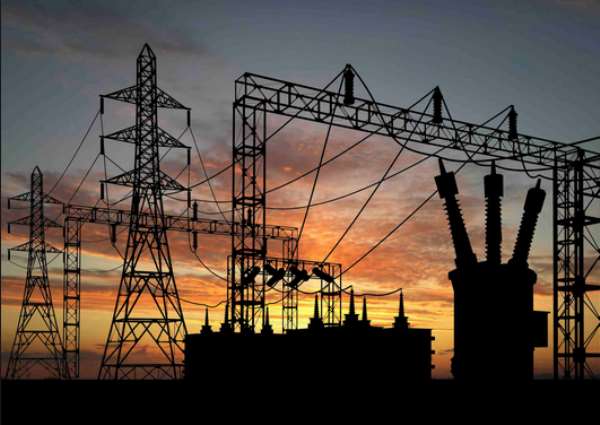 The current power crises christened Dumsor has reached its ebola crescendos and no ad hoc measure will salvage it. Rather in the mist of this crises a consultative meeting of Experts, the Executive, Legislature, Judiciary, Investors, Power producers & distributors etc. must meet and discuss this crises to birth a blueprint that can receive the backing of the constitution, which cannot be bypassed by any political party in power.
If this was done during the drafting of the 1992 constitution, that snail like or drop of water approach that the 4th republic of 24 years gave to energy generation would have curtailed this dumsor pandemic. This single situation has cost this nation a lot and our children must never suffer this again, just as we wish not slavery and colonization for our children's future.
Devoid of all the suffrage of 23 years military distortion, the fourth republic from 1992 to now have no excuse not to have foreseen this day of a cancerous dumsor. And all governments in this republic must do the honorable thing to apologize to Ghanaians for this mess. Did our engineers see this coming? Did they warn various governments?
A forensic audit is needed to aid us understand how our planned and unplanned dumsor, is affecting growth and development so to give us a document for posterity.
This audit might give us a clearer picture and possibly aid the stakeholders to mitigate this situation properly in economic terms. Let's consider this simple analysis from an ordinary mind perspective, since 1966 that Akosombo gave us 1020MW of power after the coup, we did not make additions till 1982, 16 good years before we added 160MW from Kpong GS hydro to the 1020MW Akosombo Nkrumah built.
So the population increases during these 16 years the country did not have a corresponding power growth. 1983 to 1998, 15years we added 330MW from TAPCo thermal/CC, making 31 years in all we generated only 490MW.
1998 - 2000 we added 220MW from TICo thermal/CC, meaning in 33 years we added 710MW
From 2000-2007 we added 80MW from MRP thermal/CC deficit of 7years making the general deficit since 1966 40years with a generation of 790MW.
2007-2010 374MW from TT1PP thermal/CC (125MW), TT2PP thermal/CC (49.5MW), SAP thermal/CC (200MW) making 1164.5MW in 43years
2010 -2012 we added 125MW - CENIT thermal/CC.
2012-2013 we added 534MW - T3 thermal/cc(132MW), Navrongo solar(2MW) and Bui hydro(400MW)
In total, for a 45 years deficit of power, the nation generated 1823.5MW. So averagely we added 40.52MW every year in this deficit of 45years without population, rural electrification expansions and industry ratio as factors.
How can any government in the fourth republic without a power blue print mandated by constitution salvage this crisis that is 45years old? We have 2843.5MW taking care of almost 25million people coupled with industry and service sector growth.
Considering the above shameful reality, this is the time we need to save the future of our children per the outcome of the needed stakeholders forum. Ghanaians might need to bite the bullet to solve this problem because infrastructure development must halt somewhere to be channeled into power generation. If Ghanaians will sacrifice then leadership must shut their pockets not to syphon our monies through over invoicing and thievery by the use of pen in adding zeroes and justifying expenditures that are irrelevant.
I believe per the reality test posited so far the politicization of our power crises will cease because no political party can hit it's chest with the bragging rights to power in this fourth republic. They simply scored FAIL "F", 40.52MW annually for 45 years deficit is abysmal. I will encourage President Mahama to redeem the fourth republic from this FAILED score and as well advice my fellow Ghanaians to change our attitude towards energy consumption. Stealing power through illegal means and altering meters to mean smartness is same as corruption that is swallowing us up and barring us from the desired results of development.
As for the power providers, I believe the stakeholders meeting to birth the blueprint will deal with their inefficiency in revenue collection as well as astronomical expenditure. It is too evidential that, there is gross wastage in our power usage and the power distributors seem not to have a clue in rectifying it. There isn't a sense of urgency to solve challenges in the distribution sector when they arise. Have you called an ECG office and received prompt attention? How easy it is to access a new meter? How has the system salvage illegal connection? ECG has too many redundant hands yet receives salaries at the end of the month. Government fully funds their activities whiles they are supposed to raise their revenues even to support central government, but this is not the case. ECG as part of redeeming the fourth republic needs total overhauling in every sector.
Ama Ghana deserves better and leadership must deploy all brains and resources possible to bring back her glory.
God bless our home land Ghana!
SCOFRAY NANA YAW YEBOAH
Transformational Coach | Consultant | Media Analyst | Author
[email protected]
0243085932