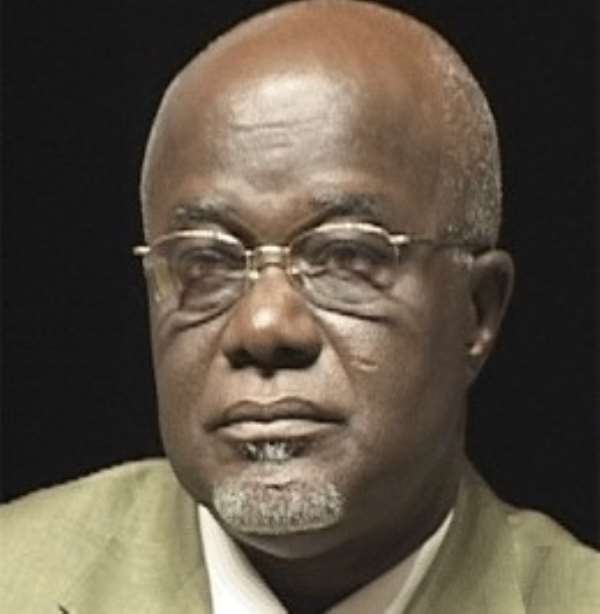 Accra, July 23, GNA - The Government on Friday said it found it rather distasteful that the 25 Deportees from Italy sought to cash in on the humanitarian crisis in Sudan.
"As Africans we find it very reprehensible that our compatriots sought to benefit from a dire humanitarian situation in an African country but no decision has been taken on whether they would be prosecuted or not," Mr Hackman Owusu-Agyeman, Minister of The Interior, told the Ghana News Agency on Friday.
He said the Deportees were being screened to ascertain their nationalities and if they were found to be Ghanaians they would be handed over to the National Disaster Management Organisation (NADMO) to give them the needed assistance.
"They looked very tired and so they would need some time to rest," Mr Owusu-Agyeman said, adding that there were laws in the statute books that could be used to sanction them if the Government so desired for tarnishing the name of the country.
"The people were not refugees because nobody is being persecuted in this country," he said, adding that Ghanaians were very free.
Mrs Elizabeth Adjei, Director of Immigration, who was present when the Minister was speaking to the GNA, said immigration laws stipulated that certain procedures had to be followed when travelling outside ones country.
She said any of the Deportees, who would be found to have fallen foul of the law, could be prosecuted if the Government so decided. Twenty-five Ghanaians posed as refugees from the Darfur Region in Sudan and sought asylum in Italy but they were found out and deported back home.
Five others, who were said to have been violent and another one declared medically unfit to travel have been detained in Rome.
The Deportees worked in Libya to raise their fare for the trip to Italy but their boat went adrift until a German Ship rescued them.
The Deportees included Ismail Yakub; Salam Deen; Dan Christopher; Moses Mensah; Alex Mensah; Michael Soholi; Adams Moses; Yamusa Hudu; Sham Sabibu; Mohammed Abdalla; Dan Aziz; Aminu Mukaila and Hamid Yahaya. The others were; Seth Weah; Yahaya Rahaman; Adam Issah; Tanko Ramadan; Mawuya Tuteeya; Adam Yakubu; Bawa Issah; Ahmed Saka; Seidu Alhassan; Ahmed Husein; Marudeen Iddrisu and Hamza Inusah. 23 July 04