Keta holds first town hall meeting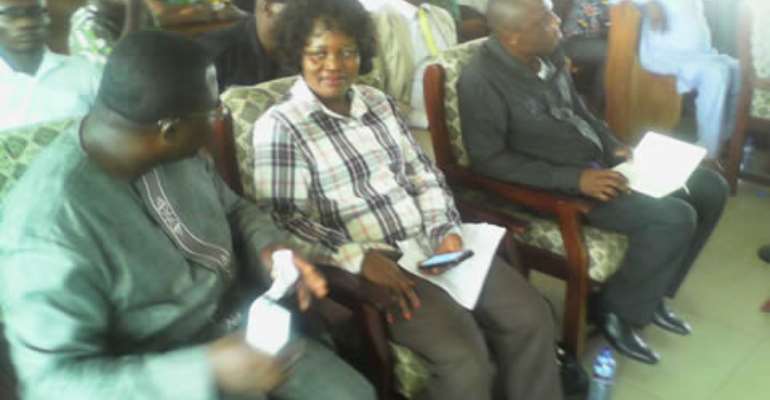 Residents of Keta Municipality in the Volta Region have held their first town hall meeting to learn about projects undertaken by their leaders, their challenges and the way forward for the town.
The forum, held at the St Francis Catholic Church in Anloga saw concerned residents drawn from different parts of the municipality.
In his welcome address, the MCE for Keta Sylvester Tornyeavah  said the government is doing its best in the midst of challenges to provide for the municipality.
According to the MCE ,the Keta Municipal Assembly has continuously qualified for the District Development Fund (DDF) and the Urban Development Grant (UGD), funds that have helped the Assembly to carry out key projects in the area.
HIGHLIGHTS OF PROJECTS OVER THE PERIODS
ROADS: the assembly in collaboration with the current, and immediate past MPs,  chiefs and other stakeholders submitted four major roads namely Havedzi – Afiadenyigba Junction , Abor –Hatorgodo, Shime [Agotoe- Tregui –Blemezado]  and the Kome roads to government for consideration.
Currently work has started on all of them with Havedzi – Afiadnyigba and Abor roads almost completed.
 The first phase of the Shime road involving drainage works has been completed, while the second phase which involves gravelling and tarring expected to start by March 2015
SEA DEFENCE PROJECT
The Akplorwotokor Sea Defence Project which was the single  most expensive project for a district in the Volta Region was started in 2010 with the third phase completed last year at a cost of about $51million (GH¢153million).
EDUCATION
According to Tornyeavah, a number of schools under trees were removed and the assembly was able to provide a umber schools within the period under review.
Some have been completed while others are at various stages of completion.
HEALTH
Under health, the assembly received support from the Japanese Embassy to construct a CHPS compound with staff quarters at Agortoe to serve about seven communities.
The embassy also supported NHIS to register 13.402 people.
ELECTRICITY
With the help of and support from the Anlo and Keta MPs electricity is being extended to all parts of the municipality to help farmers and other businesses to expand.
"We must resolve to build a better Ghana by building a better Keta municipality", Sylvester Tornyeavah concluded.
In his speech, the MP for Keta Richard Quashigah asked the people to continue having faith in the NDC government as they will do everything possible to make sure things go on well in the country
The Volta Regional Minister Helen Adjoa Ntosu  in her speech at the town hall meeting said that the NDC government is the only government that has the welfare of Ghanaians at heart and as such has not neglected the region that happened to be world bank of the of the party.