Dumsor Compels UG Students To Buy Generators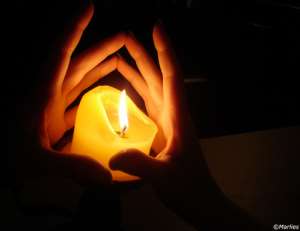 The on-going load shedding exercise has compelled the the Students Representative Council of the University of Ghana to impose a GHC100 levy on residential students for the purchase of generators.
Each residential and lecture hall is expected to benefit from this project and a fraction of the JCR dues of students will be used to buy fuel for the plants. Justifying their decision to purchase the power plants, the SRC President of the University of Ghana Joshua Dogbe said the exercise is affecting academic work in the school thereby making it necessary and urgent to purchase the generators. "For us our urgent need is electricity.
If we are studying the lecture halls our lights go off anyhow and anytime," he added. The power plants according to him would enhance academic work in the school. He stated that the power plants would be fueled using dues from the various Junior Common Room, JCR's. "We have JCR dues that all hall of residences charge so we put it before them and they accepted that components of the JCR dues should go into fuelling of the plants," he explained.
The students according to Joshua Dogbe had embraced the project adding that "this is a student project. It is a project that has gone through the process of student governance. Over the years across all university campuses there are projects that students groups embark on which is beneficial to them".
The process of tender and acquiring the plants, he said, had been executed in conjunction with the administration of the school, the Ministry of FINANCE and the Public Procurement Authority.
Although Joshua Dogbe refused to disclose the cost of project,but told Citi News that the SRC will be transparent in executing the project.