Yagaba/Kubore MP supports tertiary with GHC40,000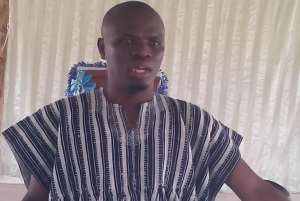 Students in the Yagabo/Kubore Constituency in the Northern Region are benefiting from a GHC40,000 endowment fund set up the MP of the area.
Students from the constituency pursuing tertiary education in the nation's universities, polytechnics, colleges of education, and nursing training colleges are eligible to benefit from the fund.
The New Patriotic Party Member of Parliament, Mr. Mustapha Ussif, says the money, sourced from his Education Scholarship Fund is meant to alleviate the suffering of students and their struggling families.
"As contribution towards promoting education and in recognition of the fact that Education remains the bedrock social change and development, I shall endeavor to pay my dues by sponsoring as many of my constituents from my MP's Common Fund," he said.
According to him, the constituency is lagging behind in education with many educational institutions urgently needing basic facilities to support effective teaching and learning.
Mr. Ussif said he was contributing his quota to bettering the situation.
"I'm committed to honoring my campaign promise of promoting education particularly at the tertiary level for the benefit of the residents of the Yagaba/Kubore Constituency," he stated.
If large numbers are supported at the tertiary level to complete their courses of study, he argues, many of them will in turn students at the basic level in the constituency.
He is convinced that with all hands on deck, help will come to the people.