AMA bans goat selling in markets to curb fires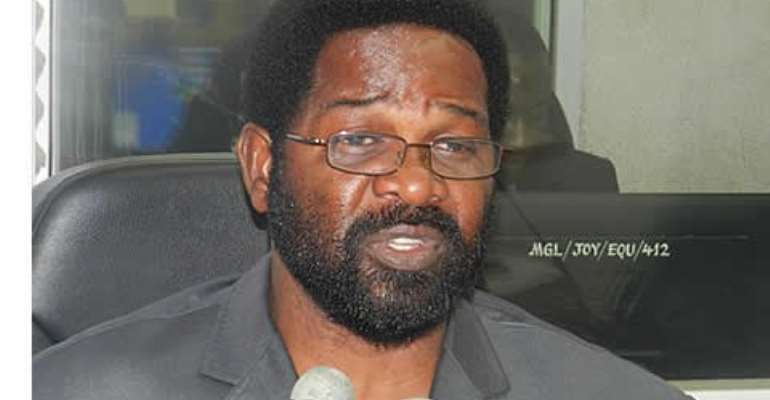 The Accra Metropolitan As­sembly (AMA), as part of measures to curb the persistent fire outbreaks within the metropolis, has banned the selling of goats and other animals in unapproved market places.
The ban is to ensure that animals are sold at the approved markets for such purposes to avoid congestion in other markets.
The Assembly has adopted several measures in addition to the ban on selling goats, such as forming a taskforce in collaboration with the Electricity Company of Ghana to disconnect illegal electri­cal connections in the various mar­kets.
The measures were outlined when the Chief Executive Officer of the AMA, Alfred Okoe Vanderpuije, met with officials of the Ghana National Fire Service (GNFS) to effectively strategize and deal with fire out­breaks in Accra.
According to Mr. Vanderpuije, the Security Committee of the As­sembly is putting up modalities that will ensure full compliance with certain regulations that will help prevent fires.
Mr. Vanderpuije indicated that, he would rally support from inter­national organizations for the GNFS to be well equipped to take up the mandate of responding to emergen­cies.
He further pledged his support for the service and outlined some mea­sures to fight fire in the metropolis.
Since the beginning of this year, sixty fire outbreaks have been re­corded in Accra and three lives have
been lost as a result.
The AMA Boss said the Assem­bly will work with the Ghana Police Service to ensure that illegal road­blocks for social activities were stopped.
The Chief Fire Officer of the Ghana Fire Service, Dr Albert Brown Gaizie on his part said indis­cipline, negligence, lack of access routes coupled with poor traffic management are the banes of fight­ing fires in the country.
Dr. Gaizie noted that these activi­ties make it difficult in fighting out­break fires in the country and added that residents and motorists in Accra have no respect for sirens and thus affects timely fire fighting.
He said most of the fires occur as a result of carelessness and negli­gence on the part of peoples the laws are made to protect.
The Chief Fire Officer said traf­fic, basic and simple fire safety man­agement in the metropolis has been thrown away as a result of gross in­discipline in the country.
He gave the assurance that the ser­vice will compliment the efforts of other agencies to ensure safety.
Dr. Gaizie appealed to the general public to observe and show some respect to emergency response dur­ing the rush hours of the day.
He said the service is determined to weed some miscreants from the service hence the dismissal of some officers who were found to have is­sued fire certificates to companies without them going through the ap­propriate channel.