Wee Smokers Take Over Facility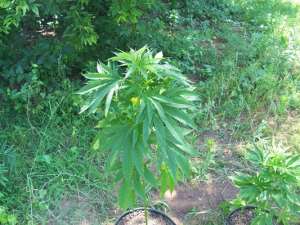 The Ho Sports Stadium, which is yet to see a renovation since its construction over 30 years ago, has now been inundated with fecal matter and suspected Indian hemp (wee) smokers.
This act, according to officials at the Volta Regional Sports Authority, is being carried out by some residents who have turned portions of the stadium into public places of convenience and smoking joints.
The Regional Director of the Sports Authority, Vivian Dougblor,   lamenting the situation recently, wondered why residents would leave their homes and come and defecate at a sports stadium that is for the use of the entire region.
The human excreta had covered the northern and north-western parts of the facility. The smoking reportedly is done at night on the basketball pitch.  The sordid development is apparently due to the absence of a fence wall as the wire mesh that was used to cordon the stadium off had been destroyed by unscrupulous residents.
Background        
A resident explained that when the stadium was initially built the northern part had no fence wall since that part was on a hill and there were no residents close by. However, over time residents drew closer and began using that route as a means of entering the facility. This continued until some took to the habit of defecating and dumping refuse in the bushes along the northern stretch of the facility.
Madam Dougblor,   who was distraught about the situation, said residents – both young and old – who hitherto did the act in hiding, could sometimes be seen in broad daylight defecation with impunity.
According to her, several attempts to stop the practice had borne little fruits.
Ramshackle Stadium
A tour of the facility revealed that the lack of renovation had created deep cracks on the walls while the pale-looking seats had been broken due to exposure to the harsh weather conditions. The little said about the wire mesh shielding the playing field, the better.
Everything looked awry at the stadium, which was built with the tax payer's hard-earned money.
Unfulfilled Promise
The government, in 2012, promised to transform the stadium into a first class facility to support the University of Health and Allied Sciences (UHAS) in the area of physiotherapy and sport medicine. After two years of little progress and resultant agitations by the residents, the government then re-assured of the construction of a brand-new stadium, which is yet to materialize.
From Fred Duodu, Ho ([email protected])