Ghana to find out if they will be named 2017 Africa Cup of Nations hosts in April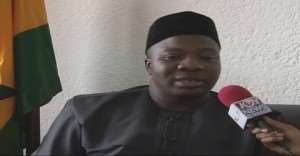 Ghana will know if they will be named as the hosts of the 2017 Africa Cup of Nations when the Confederation of African Football (CAF) meets in April.
CAF says it will announce who will replace Libya as host of the 2017 African Cup of Nations on April 8.
Ghana is fighting to the rights to hosts the tournament with Egypt, Algeria and Gabon who are all are bidding to be the replacement host.
CAF also confirmed the format of the qualification campaign for the next Afcon in 2017 that has yet to have a host after Libya was stripped of their status due to ongoing civil unrest in the country.
CAF also says the host nation will play games in the qualifying competition, although its matches will be friendlies and won't have points on offer.
The qualifiers will begin in June, and the 52 competing countries will go straight into 13 groups of four teams each. The top team in each group and the two best second-place teams will qualify.
Libya withdrew as the 2017 host citing security concerns.
In a change from past tournaments, the host country will participate in the qualifying stages, though their matches will be considered friendlies and no points awarded.
The 52 nations will this time be divided into 13 groups containing four sides each, with the top team in each pool advancing to the finals, as well as the two best runners-up.
The exception will be the group of the host country, from which only one team will be eligible to advance.
The hosts for the 2017 finals will be known on April 8 after the CAF Ordinary General Assembly in Cairo.
The draw for the qualification groups will be done directly after that announcement.