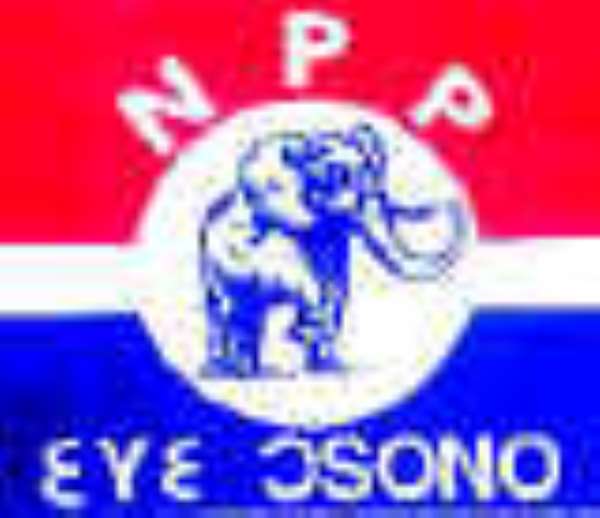 Abura-Dunkwa -- THE NPP has plans to create confusion in the country which might cause a possible postponement of the December elections.
Their 'modus operandi' will be to destool chiefs especially those in the Central Region, who are perceived to be sympathetic towards the NDC and its flagbearer. The Central Regional Director of Operations, Mr Allotey-Jacobs said this when he spoke at NDC primaries here in the Abura-Asebu-Kwamankese constituency in the Central Region. Mr Solomon Arkaifie, a prominent businessman, won unopposed to contest the December parliamentary elections.
Mr Allotey said another "modus" which the NPP intends using would be to elevate as many divisional chiefs as possible to become paramount chiefs and thereby pave the way for the creation of a monarchical situation in the country. He said the NPP intends using every means possible, including lies and intimidation to retain power, but "we will expose and counter them in all areas.
"The NPP is aware that things are not good for them this time round and as we know them, would want to use what they know best "buga, buga", to right the elections in December". He entreated both members and sympathisers to avoid any negative tendency that might jeopardise the grounds the party had gained.
As part of their nefarious activities, he indicated that the NPP had deposited a huge amount of ¢50 billion into an account (number being withheld) to be used to buy votes during the elections in the Central Region alone. He said each vote will be ¢100,000 because they perceive people in the region to be poor and needy and will readily pick the ¢100,000.
"Yes, the money maybe enticing to some of you, but if you feel you cannot resist it, take it but do not vote for them", he indicated. On the Accra-Cape Coast and Anyinam-Konongo-Kumasi roads reconstruction, Mr Allotey lamented that whereas the Anyinam-Kumasi road was being worked on by reputable international road builders, the Accra-Cape Coast one is being handled by people who cannot be called contractors and are therefore, doing shoddy work.
He asked the members to trumpet the road situation to others since the original contractors "Tei-Sei" were pressurized to sub-let to seven young NPP contractors who do not understand what they are doing on the road. The Regional Chairman of the Party, Dr Ato Quarshie asked the people to intensify their campaign to ensure victory for the party in the up-coming elections.
He urged them to rally behind the elected candidate and work as a team to ensure victory in December. Mr Arkaifie, in his acceptance speech, thanked the delegates for the confidence they had reposed in him and asked for the co-operation of all members to enhance their work. Present was the sitting MP, Lawyer Harry Hayford.