Government website hack small warning to Ghana - Ursula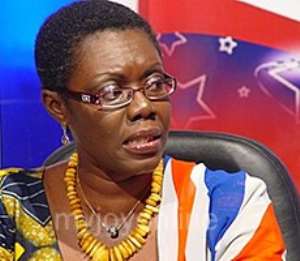 Member of Parliament (MP) for Ablekuma West, Ursula Owusu – Ekuful has said recent hacking of government website should put the country on a security alert.
Government in her view, must devise strategies to help protect the country's sensitive information before it is leaked to the world.
Citing the Sony Pictures Entertainment cyberhack in November 2014 where confidential data belonging to the company where leaked, Mrs Ekuful said the issue must not be taken for granted.
Government yesterday confirmed that some hackers have taken control of its official electronic portal, www.ghana.gov.gh .
The electronic portal is managed by the Information Services Department (ISD) with assistance from the National Information Technology Agency (NITA).
Deputy Communications Minister, Felix Kwakye Ofosu said investigations have begun to identify persons behind the hack. He suspects the hacking was done from Turkey.
The Alsancak Tim hackers took down the website in the eraly hours of Wednesday January 21, 2015 after hacking the sites of some state institutions including the Communication Ministry and Scholarship Secretariat.
Even though the ISD and NITA have regained access to the portal, the MP believes that the security implications of what happened yesterday should not be treated lightly.
She said ignoring it and treating it as unimportant will only in the long run, put the safety and security of the country at risk.