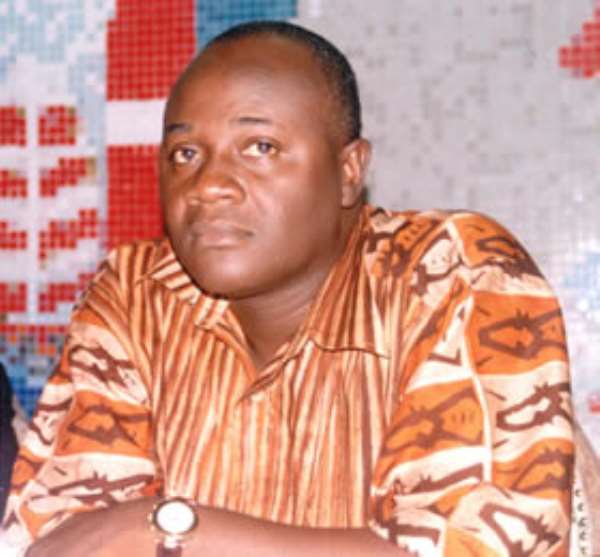 Sunyani, July 20, GNA - Mr. Dan Botwe, NPP General Secretary on Monday debunked allegations that the party was up to impose parliamentary candidates on some constituencies.
"It has never been the policy of the leadership of the party to frustrate aspirants from exercising their democratic right to stand for an election", he said.
Mr. Botwe was briefing newsmen in Sunyani after attending a mini-rally during which Professor Christopher Ameyaw-Akumfi, Minister of Ports, Harbours and Railways was confirmed by popular acclamation as the party's parliamentary candidate for Techiman North.
He, however, said since constituency executives had a say in the selection of a candidate to represent the electorate, any disqualification of a candidate could be that the aspirant was not acceptable to the people.
"To the best of my knowledge it is about two or three constituencies
in Brong Ahafo that in view of series of queries and for strategic reasons based on the general constitution of the party, the leadership had taken it upon itself to delve into the issue to make sure aspirants in those constituencies abide by the rules and regulations", he added. He said in order to avoid the party being caught napping by electoral laws the leadership had instituted three committees to ensure that aspiring MPs abide by laid-down rules.
"For instance an aspiring MP working with any government institution or an organised body should prove in written form that he or she has resigned before filing nomination", the NPP scribe explained. Mr. Botwe said in the same vein an aspirant, among other things, should have stayed not less than five years in his area.
Mr. Botwe stated that the leadership of the party would not "sacrifice the national party interest for that of the individual", saying: "we are one party that believes in internal democracy".
He stressed that the nation-wide capacity building exercise being undertaken by the party was aimed at equipping the participants with relevant electoral procedures and skills to enable them in turn to impart such knowledge to colleagues.
The NPP General Secretary explained that the capacity building exercise for polling station executives and that for polling agents would enable the various constituencies and polling stations to perform to expectation towards the realization of the party's aim to win 170 out of the 230 parliamentary seats.
Mr. Botwe advised Brong Ahafo regional executives of the party to accelerate the pace in conducting primaries so as to meet the deadline by the middle of August.