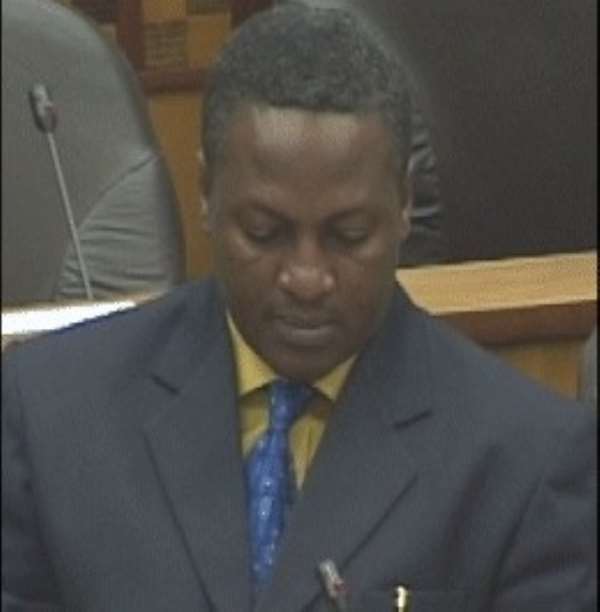 THE FORMER Minister of Communications. Mr. John Mahama has finally broken his silence on the long awaited issue of a running mate of the National Democratic Congress' (NDC) flagbearer.
The Member of Parliament for Bole-Bambio has asked for divine intervention in his favour so that Prof. Mills would bestow on him the vocation of a running mate.
Answering a series of questions from Radio Fox morning show host Kwame Adinkra, Mahama indicated that though the NDC constitution gave the sole prerogative to the flagbearer, he would be thanking his stars, if selected.
According to him, factors like regional balance, religion and where a person came from should not be used as the basis for choosing one's running mate.
Instead, competence, knowledge and character should be considered.
"I don't think it is important to consider where the person comes from and his religious affiliation before he is chosen as one's running mate.
"Although it is happening throughout the world because of political expediency, why peg a northerner to a southerner? To me, personally, it is not important," he noted adding, God would show him the way, when asked whether he had prepared for the task, if chosen as Prof. Mills' running mate.
Mahama, however, said all speculations would cease after the NDC flagbearer announced who his running mate would be and asked Ghanaians to wait patiently till August this year.
About the National Reconciliation Commission (NRC), the NDC Communication Director commended the efforts of the New Patriotic Party government to reconcile the nation.
According to him, the commission had afforded many aggrieved people in the country the opportunity to share their pains with Ghanaians in the spirit of reconciliation.
He prayed that the report of the NRC would be credible and acceptable to all Ghanaians and warned political parties, especially the ruling party, not to use it as part of this year's political agenda.
"This will prejudice the outcome of the commission's work, thereby bringing division in Ghana. You see, some of the cases are straight forward- it is either the government pays compensations or apologizes on behalf of the perpetrators," Mr. Mahama hinted.
Apparently referring to the murder of the three high court judges and the execution of the retired Army officer, the MP noted that the political cases were most dicey and needed thorough analysis before recommendations could be implemented.
"There were a lot of discrepancies from reports received by the Commission regarding the AFRC regime and I think, that is where the problem lies."
Meanwhile, Mahama has suggested that the government holds the report of the NRC till the end of this year's general election for the benefit of Ghanaians.