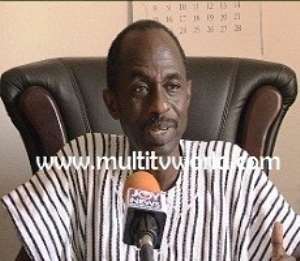 The National Democratic Congress says if there is any group to blame for what has become the Nayele cocaine scandal, it is the opposition New Patriotic Party.
The governing party's General Secretary, Johnson Asiedu Nketia, at a press conference Wednesday said it was under the NPP's administration that the convict was introduced to cocaine dealing and the party must be held responsible for her act which led to her incarceration.
Nayele Ametefe, 32, was handed an eight-year jail sentence by a UK Court for drug trafficking on January 6, 2015
She had concealed 12 kilograms of cocaine in her luggage to the UK and was arrested at Heathrow Airport on November 10, 2014.
She had breached Ghana's aviation security with the alleged collaboration of some high-ranking security officers, some of whom are being prosecuted in Ghana.
She was also said to have used the VVIP section of the Kotoka International Airport prior to boarding British Airways flight.
Her arrest, detention and quick prosecution in the UK has generated lots of controversy in Ghana with the two biggest political parties- the opposition New Patriotic Party and the governing National Democratic Congress- knocking each other in the head and raising issues of complicity.
It was the NPP which threw the first salvo accusing the President of complicity.
The party, among other issues, did not understand how the convict had access to the VVIP section of the airport, a place reserved for the president and high-ranking government officials only.
They also cited the 'hasty' visit by Ghana's High Commissioner to the UK, Victor Smith, of the then suspect Nayele Ametefe as well as what they claim was conflicting information by government spokespersons on the scandal as basis for government's complicity.