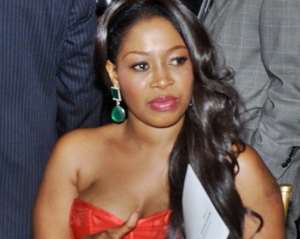 The mother of the incarcerated drug trafficker Nayele Ametefe was arrested early Thursday, Joy News can confirm.
She was invited and detained by personnel from the Airport police station over allegations of assault.
Airport District Police Commander Chief Superintendent Yao Tettegah confirmed the arrest to Joy News
The woman, whose name is yet to be ascertained is said to have slapped a NACOB official who was on official duties.
She did not understand why the official was taking pictures of the residence of Nayele Ametefe who is currently serving an eight years, eight months jail term in the UK.
The officials had begun processes for a possible confiscation of the property suspected to have been acquired directly from the proceeds of the drugs trade.
Nayele's mother was unhappy with the conduct of the officials and allegedly slapped one of them.
The official then lodged a formal complaint to the police.
The woman was picked up by police and asked to provide a written statement, after which she was granted bail with a surety.